I am very proud to celebrate my new publishing company, Miniver Press, by offering the first five people to respond a free copy of one of our first three ebooks.  Send me an email at moviemom@moviemom.com with the name of the book you want in the title and let me know if you'd like me to send it directly to your Kindle (or Kindle app on your iPad or laptop or smartphone) or receive a copy on Word (less fancy, but otherwise every bit as good).   Stay tuned for more on our upcoming titles including a new "Must-See Movie" series from me.
Bessie Coleman: Pioneering Black Woman Aviator
She was the black Amelia Earhart.
Back in the 1920s planes were made of wood and cloth held together with wire.
And back then everyone knew blacks couldn't fly, and neither could women. But this spunky black woman from the cotton fields of Texas did loops above the Eiffel Tower, walked on wings above America, and jumped off planes to the oohs and gasps of crowds.
Bessie could also do a mean Charleston on the dance floor while guys lined up on both sides of the Atlantic. Her admirers included France's top World War I ace, an African prince, a Florida millionaire, Chicago's top black newspaperman, and its top black gangster.
She survived broken bones and some broken hearts. She was the first person, man or woman, to open the skies to black pilots. She helped open grandstands on the ground as well, refusing to perform unless everyone could buy a ticket.
She inspired generations of flyers. After years of neglect, she has at last been recognized as one of the leading figures in aviation, African-American, and women's history.
Tributes include a postage stamp, a street named for her at O'Hare airport, and her photo tucked into a spacesuit worn by the first black woman astronaut as she flew on the space shuttle.
Coleman performed across the country as a barnstormer and daredevil until she was killed falling from a plane after a wrench fell into the gearbox. Or was it put there? Who would want to kill this pretty, fearless, half-Cherokee, half-black daredevil? A bigot? A jealous lover?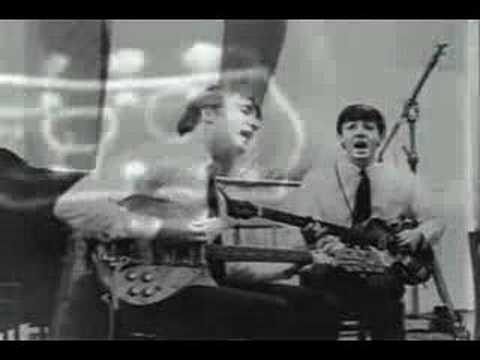 Love Me Do: Behind the Scenes at the Recording of the Beatles' First Single
"Love Me Do" was the Beatles's first single. Longtime Beatles friend and fan Bill Harry takes us behind the scenes in honor of the 50th anniversary of its release in October 1962. He tells about how Pete Best was replaced by Ringo Starr after the first recording session, how John stole his harmonica, why the vocal was switched from John to Paul, how George got a black eye, and the real story behind the legend that Brian Epstein bought thousands of records to get the song on the charts.
Baseball's Biggest Miracle: The 1914 Boston Braves
The 1914 Boston Braves had one of the greatest comebacks in sports history. On the 4th of July, they were in last place. But they went on to sweep the World Series against Connie Mack's Philadelphia A's. Their story includes Rabbit Maranville, George Stallings, Mayor "Honey Fitz" (JFK's grandfather), and a good luck song called "Tessie."