The release of "Prometheus" inspired the infinitely charismatic astrophysicist Neil DeGrasse Tyson to correct not just its mathematics but its arithmetic.   And it inspired Moviefone to create a gallery of the most outrageous science mistakes in sci-fi movies.  These are mostly just continuity errors, not science mistakes, though.  This is a better list of mistakes that show a poor understanding of the laws of physics and engineering. I also like this list.
But the best is this actual physics class presentation about the science errors in the classic of sci-fi: "My Little Pony: Friendship is Magic."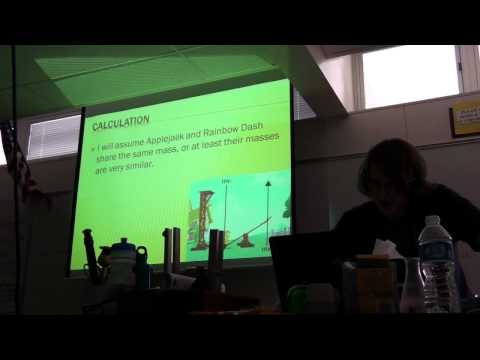 The Smithsonian's Air and Space Museum used to have a wonderful claymation video with Albert Einstein explaining how movies like "Star Wars" violate the laws of science.  "They're breaking my rule!" he would say ruefully.  I've been unable to find it online — if anyone knows where it is, let me know.
And be sure to read this terrific piece in the Washington Post about how scientists are working with television and movie writers and producers to make sure that the media presents a more accurate picture of science — and scientists — and to make sure they have access to some of the most exciting new research to help inspire their stories.