"A Buddy Story" is an endearing road trip movie written and directed by Marc Erlbaum.  It is the story of a touring musician who is used to being alone and his neighbor who impulsively comes with him.  The neighbor is played by "Mad Men's" Elisabeth Moss and the musician is played by real-life musician and actor Gavin Bellour who talked to me about preparing for the role and what he learned.  The movie also features real-life reggae star Matisyahu and is now available on iTunes.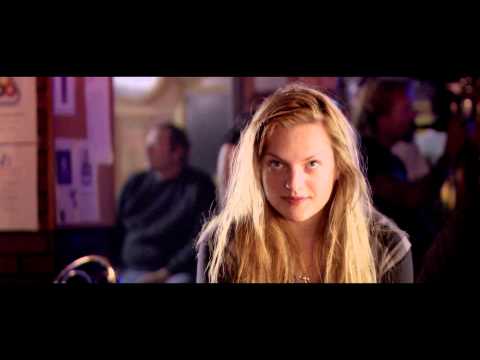 How did you come to play this part?
I saw the breakdown and it was something I was really interested in — singer/songwriter, story of love, pursuit of one's dreams — and the opportunity to do some music.  There was not a completed script yet so it was great that I could contribute to helping shape the character and put more of myself into it, blur the lines a bit between Buddy and Gavin.  The perception of acting is that it is all a put-on and in a sense it is but any truly good performance is going to bring as much of the actor to it.  You can only draw from your experiences.  Two amazing actors can read the same role and give amazing performances but each one of them will bring what's best about them and what they have experienced.  Casting can be like putting together the pieces of a puzzle.
What experiences did you bring?
I've been in bands and I've been on the van.  I've been on the road, playing shows t for tons of people, one night for nobody where you booked the wrong thing or didn't promote it right and nobody knows you're there.  I've lived in that world, where one night you're opening for someone you really , so to take that experience of going back to the hotel room and having someone you can go out with and joke with and share it with.  It can be incredibly fun sometimes when you have a great show and a great location but it can also have enormous lows as well as highs.  Buddy was this poor guy demonstrating his belief in himself and what he did but being alone all the time.  I like to read the lines and see what the scene brings and not overthink it.  The script was written well enough and the environment and truth of the scenes was so real it was a very fun kind of project to work on.  I brought my own experience and twisted in a way to make it more like Buddy.  A bit more neurotic here, more shyness to make it more Buddy and less Gavin, and almost an element of desperation that I love about Buddy.  He's willing to do whatever just because he wants to keep playing.
Tell me about working with Marc Erlbaum.
He's very hands-off, but he is there when you need him.  He doesn't do line readings, which I like a lot.  He is a very deep guy, very spiritual.  People sometimes exude that and it's a bit of a put-on and they have to try to be serious but he has a rootedness that allows him to be very playful, and he brings a lot of joy with his depth.  One day after I had to go to LA and was stressed out and I had to do the monologue and was under a lot of pressure because we had to finish before the light changed, and we were shooting things out of sequence and I snapped a little bit and just lost it.  I was having a hard time wrapping my head around the whole thing but he made it he took me aside and took the responsiblity off of me and told me to just be in the scene.  He allowed me to be in that moment and do what was in front of me and it made it tremendously easier to make a mistake — and when you're not worried about it you don't really make them, you know?
What does Buddy learn?
I think of that scene with him and Matisyahu.   He likes doing what he is doing but he wasn't really helping anyone.  He has a dark night of the soul.  But when he realizes he did help one person, that helps him to understand that if he inspired someone else he does have an impact and that inspires him to reconnect with his dreams.  He did have some power — even if it is small, it is impactful, and sometimes that is the most important.