The latest from Veggie Tales is the delightful and heartwarming Robin Good & His Not So Merry Men
. Larry the Cucumber stars as Robin Good, a fearless man who roves the town of Bethlingham with his band of merry men to help people by fundraising from the one percent and giving to the poor. But when a greedy Prince starts stealing the townspeople's hams, donations are down and Robin's friends take off and decide to give robbing from the rich a try. Feeling rejected, Robin thinks things can't get any worse, until he finds out that the ham-hoarding Prince has also captured his friends. Can Robin overcome his own hurt, rescue his friends and restore the townspeople's hope?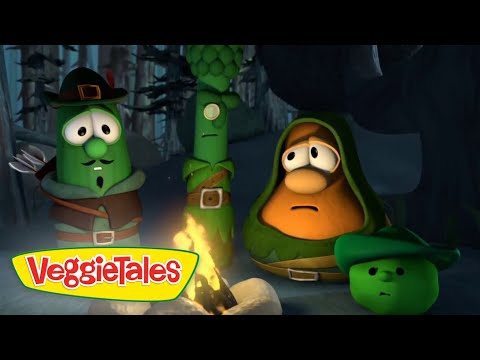 Once again, Veggie Tales combines wit, heart, and gentle but illuminating lessons that help families talk about issues like loyalty, kindness, and hearing the still, small voice within that knows what's right.
I have a copy to give away!  Send me an email at moviemom@moviemom.com with "Robin" in the subject line and don't forget your address!  (US addresses only, please.)  I'll pick a winner at random on Friday, March 9.