George Lucas wrote the story for this month's release, "Red Tails," about the heroic WWII fighter pilots known as the Tuskegee Airmen.  It will be in theaters on January 20.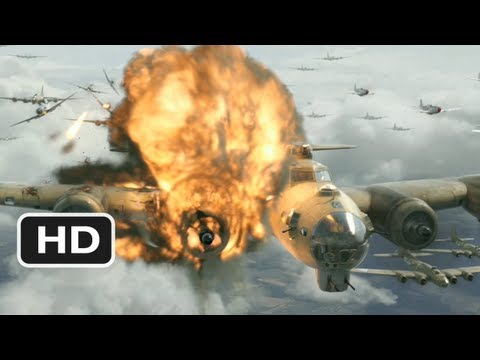 The American armed forces were not integrated until 1948, so throughout WWII they were still segregated.  The 332nd Fighter Group and the 477th Bombardment Group of the U.S. Army Air Corps, informally known as the Tuskegee Airmen, were the first African-American military aviators.  The historically black Tuskegee Institute initiated a flight training program.  When First Lady Eleanor Roosevelt visited for an inspection and was taken for a ride by one of the instructors, it brought some visibility and support to the program and the work of civil rights pioneers like the NAACP's Walter White and labor leader A. Philip Randolph led to the passage of legislation specifically allocating funds to train African-American pilots.
The pilots and support crew of the Tuskegee Airmen had an extraordinary record of skill and heroism.
According to Wikipedia:
In all, 996 pilots were trained in Tuskegee from 1941 to 1946, approximately 445 were deployed overseas, and 150 Airmen lost their lives in accidents or combat. The casualty toll included 66 pilots killed in action or accidents, and 32 fallen into captivity as prisoners of war.

The Tuskegee Airmen were credited by higher commands with the following accomplishments:

15,533 combat sorties, 1578 missions
One hundred and twelve German aircraft destroyed in the air, another 150 on the ground
Nine hundred and fifty railcars, trucks and other motor vehicles destroyed
One destroyer sunk by P-47 machine gun fire
A good record of protecting U.S. bombers, losing only 25 on hundreds of missions.

Awards and decorations awarded for valor and performance included:

Three Distinguished Unit Citations

99th Pursuit Squadron: 30 May–11 June 1943 for the capture of Pantelleria, Italy
99th Fighter Squadron: 12–14 May 1944: for successful air strikes against Monte Cassino, Italy
332d Fighter Group: 24 March 1945: for the longest bomber escort mission of World War II

At least one Silver Star
An estimated one hundred and fifty Distinguished Flying Crosses
Fourteen Bronze Stars
Seven hundred and forty-four Air Medals
Eight Purple Hearts
An excellent made-for-television film, The Tuskegee Airmen
, starred Laurence Fishburne and Cuba Gooding, Jr., who appears in this film.  "Red Tails" also stars Terrence Howard, who played a downed Tuskegee airman taken prisoner in "Hart's War."  There is  a PBS documentary, The Tuskegee Airmen
, with the pilots and crew of the 332nd and those who are working to tell their story and restore one of their planes.
There are also many books, including The Tuskegee Airmen: An Illustrated History: 1939-1949
and the oral history Freedom Flyers: The Tuskegee Airmen of World War II
and the children's book, Tuskegee Airmen: American Heroes
.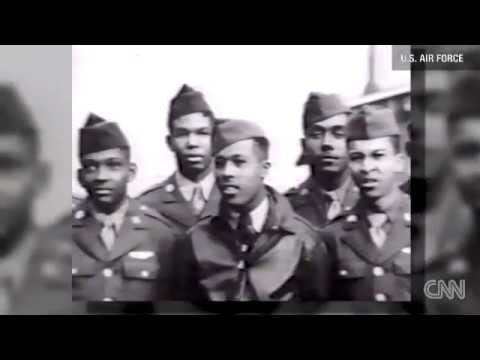 More "The Real Story" posts: