Roma Downey knows something about angels after playing one on television in the fondly remembered "Touched by an Angel" series.  Now her Little Angels
 DVDs are a faith-based series for pre-schoolers to help them learn numbers and letters.  Animated twins Alex and Zoe have eight little angels watching over them, living on the ceiling of their bedroom and guiding them through the challenges of learning and growing.
Downey says, "For many years I had the privilege of playing an angel on television, bringing the message of God's love to millions of Americans.  As a mother I have longed to be a part of a project that would help to bring that same message to children through the foundations of education."  She calls the series "critical learning skills through the lens of timeless and appropriate Bible stories," including spiritual, moral, and ethical lessons along with the three R's.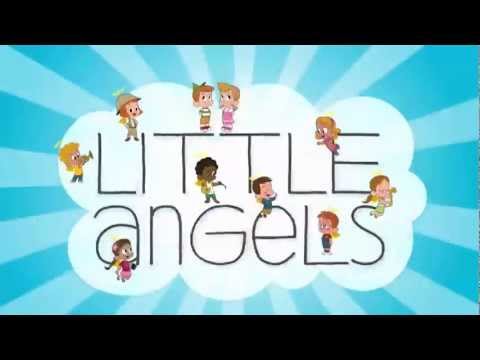 I have a "Little Angels" DVD to give away!  Send me an email at moviemom@moviemom.com with "Angels" in the subject line and don't forget your address!  I'll pick a winner November 26.  Good luck!