My friend and fellow critic Kevin McCarthy has a blog post about a woman who filed a lawsuit accusing the "Drive" trailer of false advertising.  She claims the studio, FilmDistrict, misled her into thinking that it would be a car chase movie like "Fast Five."  Does this trailer say that to you?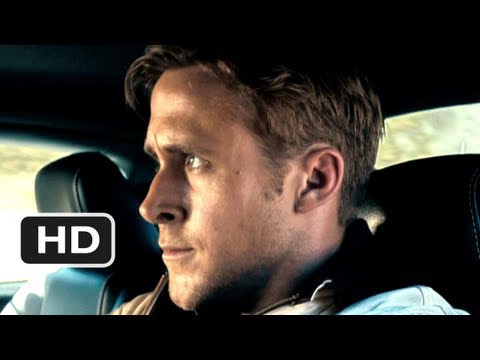 There's more talking in it than racing.  And while the movie does not have a lot of driving, it certainly plays an important role and it is not like the movie fails to provide action.
In any event, trailers have one purpose, and it is not to provide an accurate summary of the movie.  It is to get you to buy a ticket.  Like Kevin, I find that while I do not like it when trailers misrepresent the movie, the bigger problem is when they give away too much.  So, like Kevin, I recommend skipping them, though I often can't resist them myself.