In honor of this week's "Real Steel," here are 10 movie robots worth watching.  The term "robot," by the way, was invented by playwright Karl Capek in his 1920 play, "R.U.R."
1.  Transformers The first in the series was a great summer action film and I admit to tearing up when it looked like Bumblebee had been destroyed.
2.  Robots An underrated gem, this charming film about a world of robots has imaginative visuals based on the work of illustrator William Joyce and a heartwarming story featuring the voices of Ewan McGregor and Halle Berry.
3.  Bicentennial Man Think of it as Pinocchio played by C3PO from "Star Wars." Robin Williams plays "Andrew Martin," a robot who wants to be human, in this adaptation of a story and book by Isaac Asimov.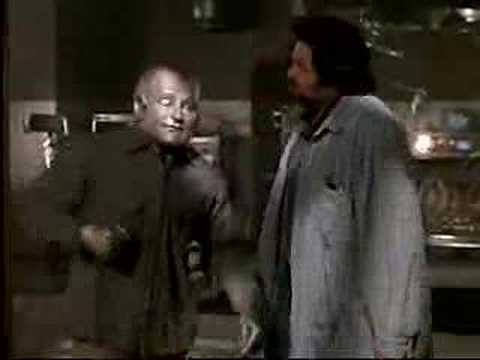 4. Forbidden Planet The first big-budget sci-fi film was inspired by Shakespeare's "The Tempest."  Leslie Neilsen stars as a spaceship captain to comes to a planet where a mysterious scientist, his daughter, and Robby the robot are the only survivors of an Earth colony.
5. Robot Jox
 In the future, wars are conducted by gladiator-style battles between giant robots in this film starring Gary Graham, Anne-Marie Johnson, and Paul Koslo.
6. I, Robot Will Smith stars in this film based on one of Isaac Asimov's best-known books, the story of an investigation into a possible murder of a human by a robot.
7. A.I.: Artificial Intelligence Steven Spielberg completed the film begun by Stanley Kubrick, an uneven but ambitious and visually stunning story about a robot child.  The scene in the robot junkyard is heart-wrenching.
8. Spy Kids: All the Time in the World 4D Ricky Gervais provided the voice for the robot dog, which writer/director Robert Rodriguez said had so many functions he was like a Swiss army knife.
9. Return to Oz
 This is a much darker story than "The Wizard of Oz," so it is not for younger kids, but it is an imaginative adventure and Tik-Tok the mechanical man is a delight.
10. Metropolis This brilliant German expressionist film from Fritz Lang was made in 1927, about a dystopian future
 with managers in luxurious surroundings and workers condemned to live in dungeons.  A beautiful robot modeled after a kind-hearted woman from the managers group plays a crucial role.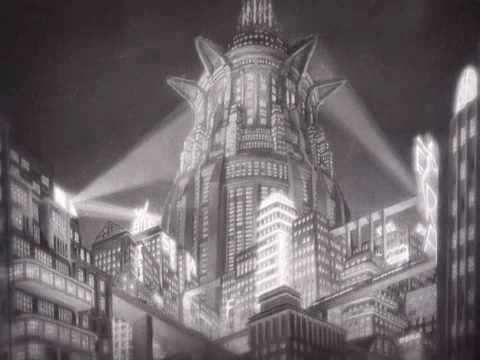 And the one I am most looking forward to is the upcoming film based on Boilerplate: History's Mechanical Marvel
, directed by J.J. Abrams.