Summer is time for superheroes, remakes, raunchy comedies, and sequels.  As the leaves begin to fall, movies get a little more ambitious, a little edgier, a little weightier, with less CGI and a bit more depth.  But that doesn't mean they forget how to be fun.  Here are some of the movies I am most excited about between now and Thanksgiving:
1.  "Moneyball" — based on the book of that title by Michael Lewis, the guy who wrote "The Blind Side" and "Liar's Poker."  Brad Pitt stars as the real-life Oakland A's manager Billy Beane, who revolutionized the way players are selected by applying an intense statistical analysis to determine which players were undervalued by traditional scouts.  Two of my favorite screenwriters, Aaron Sorkin ("The Social Network," "The West Wing") and Steve Zallian ("Schindler's List," "Searching for Bobby Fischer") and the director of "Capote" are behind this film and I think Pitt is going to remind us that he can act.
2.  "The Ides of March" — from "Farragut North" (the name of a DC Metro stop), a play by a guy who knows electoral politics from the inside — he worked on the Howard Dean campaign.  George Clooney directed and stars in this story of an ambitious campaign worker (Ryan Gosling).
3. "The Skin I Live In" — Antonio Banderas is back with the man who gave him his start, Spanish director Pedro Almodovar, in this story about a plastic surgeon who holds a woman captive for an artificial skin experiment.  Almodovar movies are always filled with electrifying melodrama and this one reportedly has a plot twist no one will see coming.
4. "The Artist" — one of the most talked-about films at Cannes this year is a black and white silent film about an actor in the silent era whose career collapses when talkies come in.  John Goodman co-starred with French actors who spoke no English, but I guess it doesn't matter because it has old-fashioned title cards.
5.  "Hugo" — Martin Scorsese directs a film based on the Caldecott-award winning The Invention of Hugo Cabret
, which was inspired by the man who invented special effects, George Méliès.  Sir Ben Kingsley and Chloë Moretz star.
6. "The Muppet Movie" — Jason Segal, Amy Adams, Miss Piggy, Kermit, the Swedish Chef, Fozzie Bear, and my favorites, Statler and Waldorf.  Guaranteed to be the family movie of the season.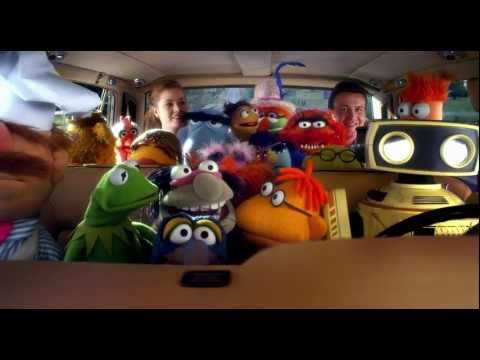 7.  "Immortals" — Tarsem Singh's "The Fall" was one of the most visually sumptuous movies ever made.  I can't wait to see what he does with this story about a battle of the Greek gods.  Bonus: the new Superman, Henry Cavill, stars as Theseus.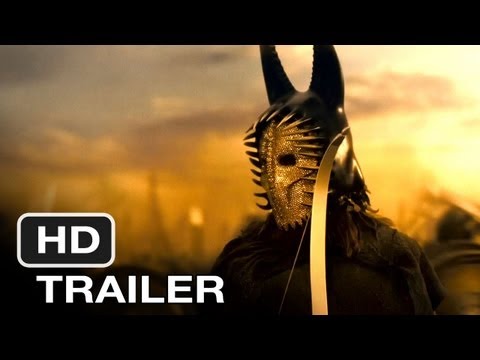 8.  "Puss In Boots" — Banderas again, with his "Shrek" character on an adventure of his own, co-starring with "Hangover's" Zach Galifinakis as Humpty Dumpty.
9.  "The Descendants" — Clooney does not usually play a dad, but in this film from Alexander Payne ("Sideways," "Election"), he is a father who discovers that his wife was cheating on him.
10. "Margin Call" — Who better to play a Wall Street guy trying to prevent a meltdown at an investment bank than Kevin Spacey?  (He also stars in "Father of Invention" as a man hoping for a comeback.)
Could be guilty pleasures: "Real Steel," "A Very Harold and Kumar Christmas 3D," and "The Big Year"
Prestige movie that could be boring: Leonardo diCaprio in "J. Edgar"
Remakes I  hope aren't terrible: "Footloose" and "Tinker Tailor Soldier Spy"
Taylor Lautner has two big releases: "Twilight: Breaking Dawn Part 1" and "Abduction"
I'm least looking forward to:  Adam Sandler as boy and girl twins in "Jack and Jill"
Looks intriguingly twisted: "Take Shelter"
Seen them already and liked them: "Drive," "Warrior," "50/50"
Happy September!
Related Topics
Previews
and Clips