| | |
| --- | --- |
| Lowest Recommended Age: | High School |
| MPAA Rating: | Rated PG for a brief violent image, some sensuality, language, and incidental smoking |
| Profanity: | Some strong language |
| Nudity/Sex: | Sexual references and non-explicit situations including discussion of virginity |
| Alcohol/Drugs: | Smoking, social drinking, scenes in bar |
| Violence/Scariness: | Brief image of people being executed, tense confrontations |
| Diversity Issues: | A theme of the movie |
| Movie Release Date: | August 20, 2010 |
| DVD Release Date: | May 3, 2011 |
Director Bruce Beresford, best known for "Driving Miss Daisy," returns to the themes of cross-cultural connections in this film based on the memoir of Chinese ballet star Li Cunxin.
Li (Chinese surnames appear first) was taken from his poor, rural family at age 11 to study ballet. Madame Mao had declared the arts to be a priority and officials were sent to the furthest reaches of the country to find children who could be trained. Li succeeds more through determination than passion or natural ability, and despite Madame Mao's insistence on ballet performances based more on political messages than on art. His family (with the radiant Joan Chen as his mother) is very proud of his contribution to China.In 1979, in the early, fragile days of US-China diplomatic relations, Li is sent to spend some time as a guest trainee with the Houston ballet, led by Ben Stevenson (the always-superb Bruce Greenwood).
Advertisement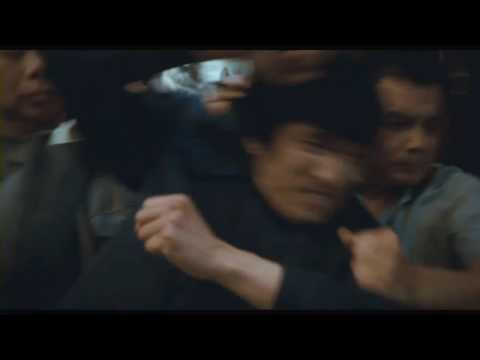 His English is poor. His understanding of anything other than what he has been told by the Chinese authorities is non-existent. The Americans' ability to understand him is not much better. But there is the common language of dance. And there Li is so dazzling he is quickly given an opportunity to perform in a key role on stage. The audience loves him.Li does not want to go home. He becomes romantically involved with a tender-hearted young dancer. He appreciates the opportunity to perform without regard to the political content of the ballet. He consults a lawyer (a crafty Kyle MacLachlan). He takes a very big risk for himself and also for those who have befriended him.The film feels episodic and oddly understated and remote. That may be in part because the key role of Li is divided between three actors, Wen Bin Huang as a child, Chengwu Guo as a teenager, and Chi Cao as an adult. Or, it may be because Li the character is reserved by nature and training and something of a cipher. But like its title character, the movie comes alive in the ballet performances, which are well-staged and convey not only the creative energy of their own story-telling but the ultimate expression of the performers' passion for their art.

Parents should know that this film has some strong language for a PG and a brief nightmare scene of people being executed. Characters drink and smoke and there are sexual references including a discussion of virginity. The scenes of Li's treatment in China may be disturbing for some viewers.Topics for discussion: What was the most important reason that Li wanted to stay in America? What was most important to Ben? How should the Americans and Chinese have handled it?If you like this try: the book, Mao's Last Dancer
, by Li Cuxin, and other ballet-related films like "The Turning Point" and "The Company."