If you remember seeing a movie in school about a witch who made magical blueberry pancakes, then you must be in your late 30's or early 40's. The New York Times has a great piece by Jennifer Mendelsohn about how that film, Winter of the Witch, continues to enthrall some of the children who saw it in 1969-the 70's.  It is a simple, short film made on a very low budget, but it features the distinguished actress Hermione Gingold as the witch and Anna Strasburg (wife of the great acting teacher) as a single mother who moves with her son into a house with a witch who cooks magical pancakes that make people happy.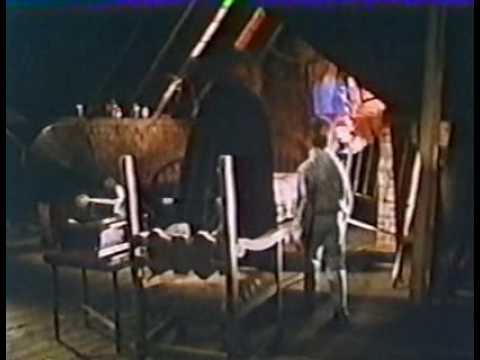 By all rights the quirky little production should have faded away, just like the quaintly dated turtlenecks and headscarves it features. But something about "Winter of the Witch" burrowed its way into the consciousness of a subset of children who saw it, and it never left, leading many to search for it well into adulthood.  "Those colored dots must have burned themselves into some peoples' brains," wrote Gerald Herman, who directed the low-budget film for $500 while a student at New York University, in an e-mail.
It has inspired a blog, The Cult of the Happy Pancake Witch, where you can watch the whole film.