I loved the old PBS series "Upstairs, Downstairs," which ran from 1971-75 on the BBC.  It was revolutionary because it gave almost-equal time to the stories of the servants (downstairs) and the wealthy Edwardian-era family they worked for (upstairs).  Jean Marsh, who played a housemaid, was the series co-creator with her friend Eileen Atkins.  A new 40th anniversary DVD set has been released by Acorn Media with more than 25 hours of new bonus material.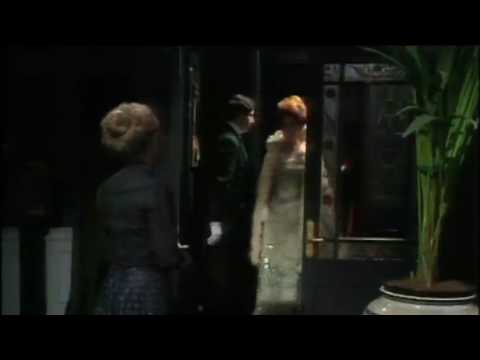 Marsh returns for three new episodes, this time with Atkins, as the sequel to "Upstairs, Downstairs" begins tonight on PBS.
When the master of 165 Eaton Place, Sir Hallam Holland, carries his wife across the threshold of their new home, Lady Agnes exclaims with pleasure, "What a ghastly old mausoleum!" Neglect has strewn cobwebs everywhere and furred the surfaces with dust. But with a sumptuous renovation and the help of the indomitable housekeeper Rose Buck (Jean Marsh), the iconic address so beloved in the original series Upstairs Downstairs is soon restored to its former glory.

It's 1936, a tumultuous time in Britain, and within the walls of 165 Eaton Place, characters from an orphanage, a damp Welsh castle, the heart of the British Raj and elsewhere together will face a changing world, not just upstairs and downstairs, but side by side.
Upstairs Downstairs