The summer of 2011 looks positively movie-rific, with big blockbusters, the last of the Harry Potter films and the first what could be some great new series — Green Lantern? Cowboys and Aliens?  Smurfs?  We've got sequels, prestige projects, chases and explosions, romance, comedy, and some intriguing indies.  Here's a sneak peek at some of the movies I'm most excited about:
Sequels and Series
Harry Potter and the Deathly Hallows — Part 2 This is it, the last of the Harry Potter films.  The biggest movie franchise in Hollywood history comes to a resounding end with Harry Potter at last taking on He Who Must Not Be Named in an all-out battle for the future of the wizard and muggle worlds.  And a couple who realize, seven movies later, that they are deeply in love.
Lightning McQueen competes in the World Grand Prix and gets caught up in a spy mission with sophisticated British cars (voices of Michael Caine and Emily Mortimer).
The very future of Kung Fu is at stake when an evil peacock (voice of Gary Oldman) develops a new weapon.  And Po finds how how he was adopted.  Jean-Claude Van Damme and Michelle Yeoh join the cast.
Transformers: Dark of the Moon
I loved the first one.  Did not love the second.  High hopes for the third, with a new love interest (Rosie Huntington-Whitely) to replace Megan Fox.  And it's in 3D.
They got in trouble in Las Vegas.  They'll get into more trouble in Thailand, with another bride's brother, another unexplained animal, and another encounter with Mr. Chow.
Pirates of the Caribbean: On Stranger Tides
Penelope Cruz joins the cast, with Rob Marshall ("Chicago") as director.  But Captain Jack Sparrow is still played by Johnny Depp and Keith Richards returns as his father in this story of the quest for the fountain of youth.
Based on a Book
The Help
This book club favorite about relationships between African-American domestic employees and their white employers in Jackson Mississippi in the early 1960's has been lovingly filmed by the author's closest childhood friend, with Octavia Spencer playing the role she inspired and and Emma Stone likely to break out as a op-ranked star.  I'm predicting Oscar nominations for this one.

Mr. Popper's Penguins
Jim Carrey stars as the human hero of this classic story about the man whose live is turned upside down by a pack of penguins.

Comic Heroes and Villains
A mystical green ring gives superpowers to a test pilot (Ryan Reynolds), linking him to an inerplanetary force for good.
When the Norse god of war is banished from Valhalla, the darkest forces of his world follow him to earth.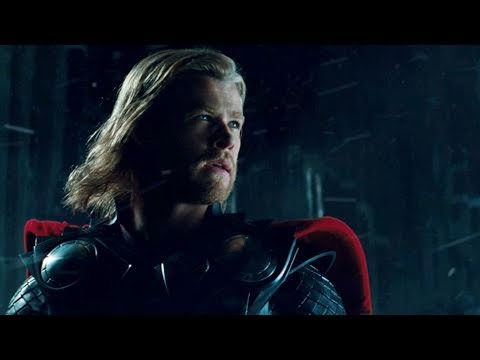 Captain America: The First Avenger
Chris Evans stars as a volunteer in an Army experiment that turns scrawny weaklings into super-soldiers.
X-Men First Class
Matthew Vaughn ("Stardust," "Layer Cake," "Kick-Ass") directs this prequel showing us the origins of Charles Xavier (James McAvoy) and Magneto ("Jane Eyre's" Michael Fassbender).
Cowboys and Aliens
Harrison Ford.  Daniel Craig.  Cowboys.  Aliens.

Romance
Something Borrowed
Ginifer Goodwin plays a lawyer whose frenemy (Kate Hudson) is engaged to the guy she's had a crush on for years (Colin Egglesfield).  With "The Office's" John Krasinski co-starring, I'm guessing Kate will get her comeuppance.
The Reverend T.D. Jakes produced this heart-warming film about the wedding of an upper-class woman (Paula Patten) and a working class man (Laz Alonso) in a story that shows that even happily ever after can't eliminate all the bumps from the road, especially when families are involved.
Tom Hanks wrote (with "My Big Fat Greek Wedding's" Nia Vardalos), directed, and stars in this story about a man who goes back to school when he loses his job because he doesn't have a college degree.  His teacher at the community college is played by Julie Roberts and his neighbor is played by Cedric the Entertainer.  Was he consulting my dreams when he put this together?  Sure seems like it.

Comedy
Bad Teacher
Real-life exes Cameron Diaz and Justin Timberlake star in this very R-rated story about — well, the title says it all.
Crazy, Stupid Love
Steve Carrell's heart is broken when his wife cheats on him.  Ryan Gosling is the man who teaches him how to be cool with ladies — and then needs some lessons about relationships after he falls for Emma Stone.
The Irresistible Indies
I love chases and explosions and big movies with big stars but one thing I look forward to every summer is the little independent film that becomes a big hit.  What will be this year's "My Big Fat Greek Wedding" or "Blair Witch Project" or "District 9?"  It could be "Another Earth" (a parallel planet provides a second chance to a drunk driver who kills a family), an Erroll Morris documentary called "Tabloid," or maybe "Our Idiot Brother" with Paul Rudd and Elizabeth Banks (she was his girlfriend in "Role Models," but here she is his sister).  Most likely, it will be something not even on this list. 

Related Topics
Previews
and Clips