Anger seduces us because it fools us into feeling powerful.
Anger absorbs so much energy that it helps us avoid the more complicated and painful emotions of loss, guilt, regret, and fear. And that, as "The Grace Card" shows us, is why it is so hard to forgive.
Mac MacDonald (Michael Joiner) is a cop so bitter and angry after the accidental death of his young son that seventeen years later he is consumed with hatred. He subjects his wife, his teenage son, and his co-workers to constant complaints and insults. The escaping drug dealer who killed his son was black, and Mac has allowed racism to poison his heart as well.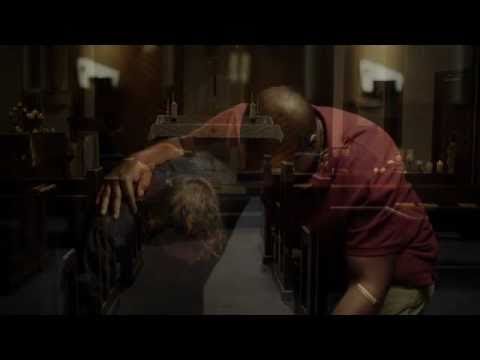 His new partner is Sam (Michael Higgenbottom) a part-time pastor who has had to work as a policeman to make ends meet. He has a naturally cheerful and optimistic nature but he is hurt by Mac's bigotry and hostility. Guided by the wisdom of his grandfather (Louis Gossett Jr.) and his wife (a warm and gracious performance by Dawntoya Thomason), he is able to play the "grace card," to find forgiveness in himself and, after a tragic twist, to inspire it in Mac.
This is an unpretentious but sincere film with quiet power, and its final scenes are moving and inspirational.

Parents should know that this film has some harsh and abusive language and angry and hurtful family confrontations, sad death of a child, accidental shooting, drug dealers, and issues of hopelessness and loss of faith.
Family discussion: Who did Mac have the hardest time forgiving? Why is it so hard to let go of anger? Who is hurt most when we don't let it go?
If you like this, try: "Not Easily Broken" and "Fireproof"