A snowstorm at Christmas time makes a busy woman stop and reconsider her priorities when she is stuck in her apartment with two people she has just met: a little girl who does not want to be there and a homeless man who tried to protect her from some muggers.
Catherine Mary Stewart plays Kathleen, a successful restaurant-owner. Ever since she was a little girl, when her father walked out on Christmas, she has hidden her hurt and feelings of abandonment with a brisk and businesslike manner. She is not unkind, but she is brusque and unapproachable.
And then the single father she is dating asks her to take care of his little girl, Lucy (the terrific Cameron Ten Napel). And a homeless man named Sam (Muse Watson) with a quiet, peaceful demeanor is hurt when he tries to protect her from some muggers, so she brings him back to her apartment, just for one night. And then the three of them get snowed in.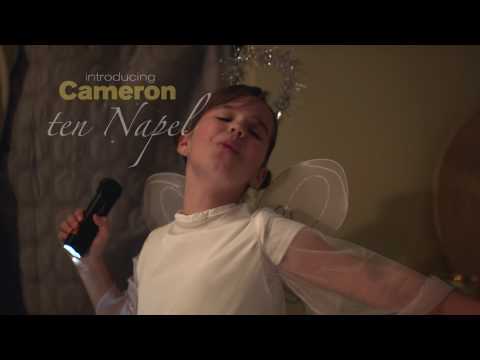 Snow has a way of helping us separate the urgent from the important. The weather outside may be frozen, but Katherine begins to thaw. And as communication with the outside world is cut off, communication inside her apartment begins to bloom. When Sam reads aloud his favorite passage from the Bible, Simeon's words on seeing the infant Jesus, a small place of peace begins to take hold of all three. And without electricity or phone they return to the simpler pleasures of the past including the meaningfully named s'mores and a board game called "Break the Ice."
But there is still a hard pain in Kathleen that she just can't let go. Sam has one more lesson for her that will help her understand that the only one who is hurt by a refusal to forgive is the one holding onto the anger. This is a touching story with humor and heart and a little wisdom, too.

Parents should know that this movie has some tense family issues including abandonment by a parent, a sad death, and a brief encounter with hoodlums.
Topics for discussion: What is your favorite board game? Why is forgiveness so difficult? Why did Sam like the story about Simenon so much?
If you like this, try: my interview with co-writer and director Tracy Trost