In "21 Grams," a terrible collision shatters more than the lives of three people. It shatters the very narrative of the story itself.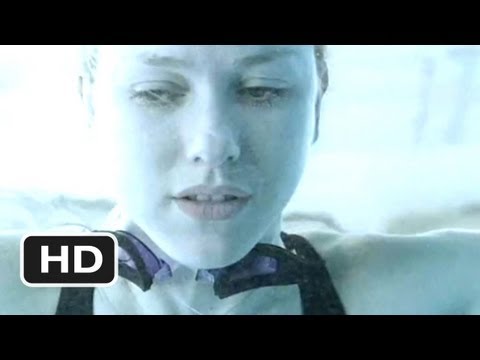 Director Alejandro Gonzalez Inarritu conveys the fractured disorientation of the three characters with clusters of brief scenes that act as a mosaic, gradually revealing what happened in that devastating moment and how it affected the events and emotions and that followed, even the impact on the very identities of the people involved.
Paul (Sean Penn) is dying. His heart is failing. His wife wants to find a way to have his child. Jack (Benicio Del Toro) is struggling. He has come out of prison with a fierce new religious faith that has his wife and children a little uneasy. Christina (Naomi Watts) is happy. She has overcome a substance abuse problem and is living happily with her husband and daughters.
Then a corner is turned. A driver — maybe in too much of a hurry to get to a birthday party, maybe having had a drink — hits three pedestrians. Lives are lost. Another life is restored. Another is devastated. Is there a way to go on?
Inarritu uses a hand-held camera and directs with a simple, intimate, very pure feeling similar in style to the Dogma 95 movies. Penn gives one of the most sensitive performances of his career. He usually plays characters who are not as smart as he is, but here he is completely convincing as a math professor and he shows us an extraordinary range of subtle and complex emotions. Watts and Del Toro are also outstanding.
Parents should know that the film includes tragic deaths and brutal violence with gory wounds. There are explicit sexual references and situations, including nudity and a brief glimpse of a porno film. Characters drink, smoke, and use drugs. A character attempts suicide. There is very strong language.
Families who see this movie should talk about why Inarritu chose to tell the story this way. How would its impact have been different if told in a more conventional structure? Why is the film called "21 Grams?" What do you think of Jack's wife's comment that his duty is to his family? Why do the different characters say, "Life goes on?"
Families who appreciate this film will also appreciate Amores Perros from the same director. They may also like more mainstream films on related subjects, like Return to Me and Bounce.