A+
| | |
| --- | --- |
| Lowest Recommended Age: | Kindergarten - 3rd Grade |
| MPAA Rating: | G |
| Profanity: | None |
| Nudity/Sex: | None |
| Alcohol/Drugs: | None |
| Violence/Scariness: | None |
| Diversity Issues: | The cause of votes for women is presented as unimportant, even daffy; subtext that parents should spend time with their children in |
| Movie Release Date: | 1964 |
| DVD Release Date: | December 09, 2013 |
| | |
| --- | --- |
| Lowest Recommended Age: | Kindergarten - 3rd Grade |
| MPAA Rating: | G |
| Profanity: | None |
| Nudity/Sex: | None |
| Alcohol/Drugs: | None |
| Violence/Scariness: | None |
| Diversity Issues: | The cause of votes for women is presented as unimportant, even daffy; subtext that parents should spend time with their children in |
| Movie Release Date: | 1964 |
| DVD Release Date: | December 09, 2013 |
In honor of the upcoming "Saving Mr. Banks" and the 50th anniversary of the original film, Disney is releasing a superclifragilisticexplialidocious new edition of Mary Poppins
.
Advertisement
Based on books by P.L. Travers
(whose reluctance to allow a film to be made is the subject of "Saving Mr. Banks," the film switches the 1930's-era setting to the more picturesque London of 1910, where the Banks family has a loving, if rather chaotic, household. A nanny has just stormed out, fed up with the "incorrigible" children, Jane and Michael. Mr. Banks (David Tomlinson) writes an ad for a new nanny and the children compose their own, which he tears up and throws into the fireplace. The pieces fly up the chimney, where they reassemble for Mary Poppins (Julie Andrews), who is sitting on a cloud. The next day, a great wind blows away all of the nannies waiting to be interviewed, as Mary floats down.
Advertisement
Somehow, she has a mended copy of the qualifications written by the children that Mr. Banks tore up and threw into the fireplace.  To the children's astonishment, she slides up the banister.Out of her magically capacious carpetbag she takes out a tape measure to determine the measure of the children ("stubborn and suspicious" and "prone to giggling and not tidying up") and her own ("practically perfect in every way").  She directs them to clean up the nursery, and shows them how to make it into a game ("A Spoonful of Sugar Helps the Medicine Go Down"). Once it is clean, they go out for a walk, and they meet Mary Poppins' friend Bert (Dick Van Dyke) drawing chalk pictures on the sidewalk. They hop into the picture and have a lovely time, or, rather, a "Jolly Holiday" in a mixture of live-action and animation that has Bert dancing with carousel horses and penguins.
Advertisement
Mary takes the children ato see her Uncle Arthur (Ed Wynn), who floats up to the ceiling when he laughs, and they find this delightfully buoyant condition is catching. Later, Mr. Banks takes the children to the bank where he works, and Michael embarasses him by refusing to deposit his tuppence because he wants to use it to buy crumbs to feed the birds. There is a misunderstanding, and this starts a run on the bank, with everyone taking out their money. Mr. Banks is fired.
Advertisement
Mr. Banks realizes that he has been too rigid and demanding. He invites the children to fly a kite with him. Mrs. Banks realizes that in working for the vote for women, she had neglected the children. Her work done, Mary Poppins says goodbye, and floats away.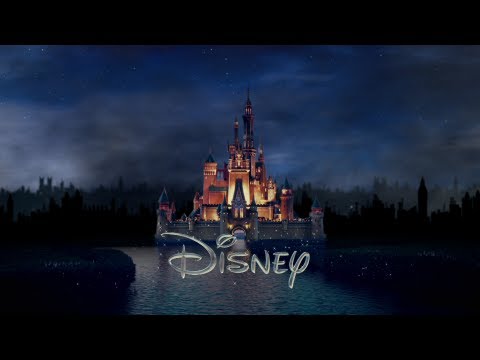 This sumptuous production deserved its many awards (including Oscars for Andrews and for "Chim Chimeree" as best song) and its enormous box office. It is fresh and imaginative, and the performances are outstanding. (Watch the credits carefully to see that Van Dyke also plays the rubber-limbed Mr. Dawes.) The "jolly holiday" sequence, featuring the live-action characters interacting with animated ones, is superb, especially Van Dyke's dance with the penguin waiters.
Advertisement
The resolution may grate a bit for today's families with two working parents, but the real lesson is that parents should take time to enjoy their children, not that they should forego all other interests and responsibilities to spend all of their time with them.
Family discussion:  If you were writing a job notice for a nanny, what would it include?  Which of the children's adventures did you most enjoy and why?
If you like this, try: books by P.L. Travers
and the documentary about this film's Oscar-winning song-writers, The Boys: The Sherman Brothers' Story
. And go fly a kite!