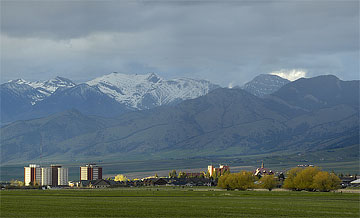 Last week I visited Montana State University along with my son. He is interested in attending film school for college, and Montana State has a well-regarded program in film, television, and theatre. Not surprisingly, one of the most attractive features of Montana State is its location in Bozeman, a delightful town with fantastic winter sports opportunities nearby. The folks at the university were friendly and informative, and we left with an overall positive impression.
I did notice a couple of fun signs on campus, and thought I'd share them with you.  The first was in one of the dorms. It gets right down to business.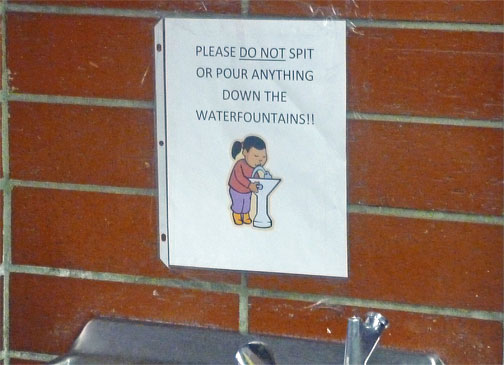 The second sign appeared on the doors of the student center. Notice especially the final prohibition.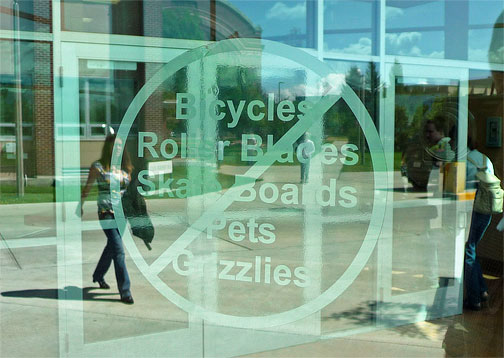 It's good to know that there won't be any grizzly bears in the student center. (Or, perhaps, folks from the University of Montana, who are known as the Grizzlies.) At any rate, you've got to appreciate a college administration with a sense of humor.