Here are a couple of photos from a hike that my wife and I took while on vacation in Montana. The hike was in Flathead National Forest, not far from Swan Lake.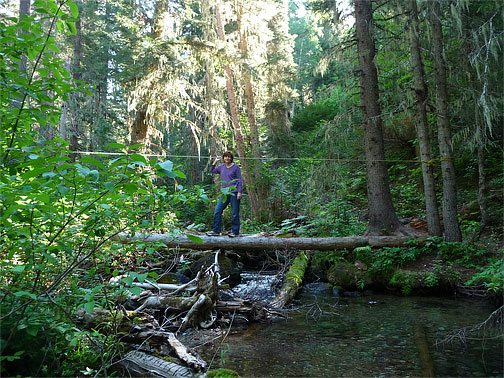 It was certainly nice of somebody to string that rope across the log bridge.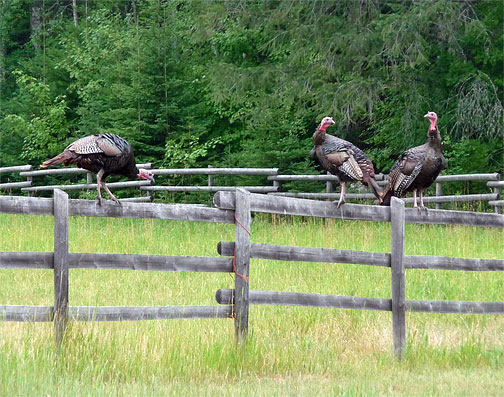 Some wild turkeys on a fence.  I think these are Merriam's Wild Turkeys (Meleagriseagris gallopavo merriami).