Last week I attended a leadership conference in Florida. Though my schedule was full, I did manage to get an hour to walk along the beach in Naples. I was fascinated by the birds, several species of which I have not seen before.
The picture below shows a Snowy Egret prancing in the surf.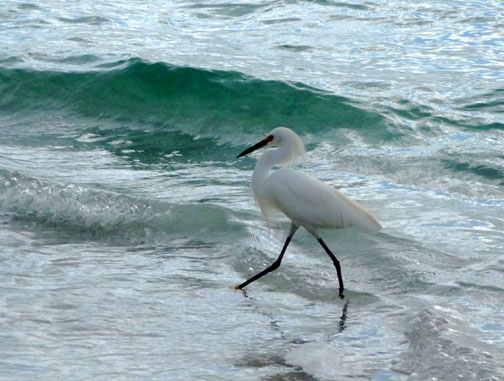 The next photo is of a flock of White Ibises. They're similar to the Egret, but have reddish curved beak and legs.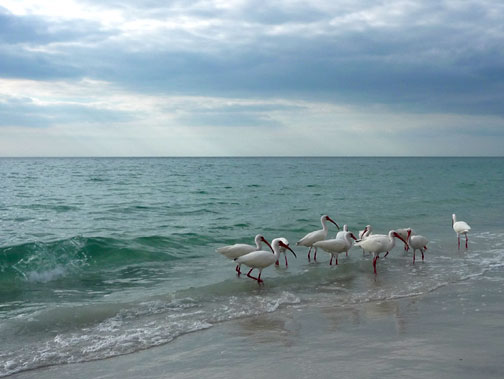 Birds are some of the most wonderful beings in God's creation. Oh, the beach in Florida wasn't half bad, either.