Along with my family and some friends, I visited the Rose Parade on New Year's morning. We didn't actually sit along the parade route and watch the parade live. Rather, we got up extra early and toured the amazing floats before the parade began. I thought I'd share a few scenes from our Rose Parade exploration.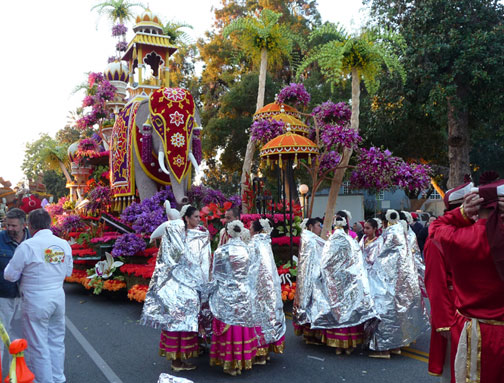 The float sponsored by the city of Sierra Madre was called "Bollywood Dreams." It included professional dancers flown in from India. As you can see, they were a bit cold before the parade started, and tried to keep warm with metallic warming blankets.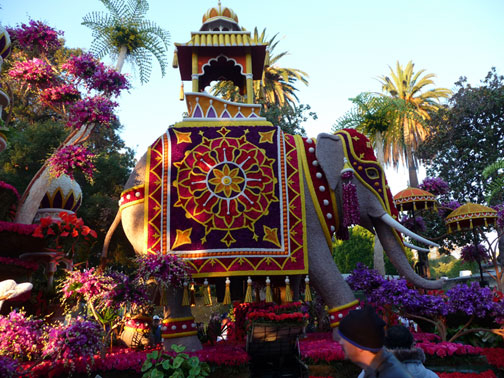 Note the amazing detail on this float. Every bit of surface area on a Rose Parade float must be covered with flowers or other kinds of plant life.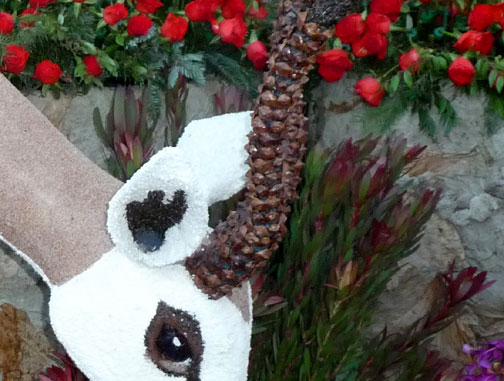 Notice, for example, how the float builders used pieces of pinecones to make the brown antlers of this antelope.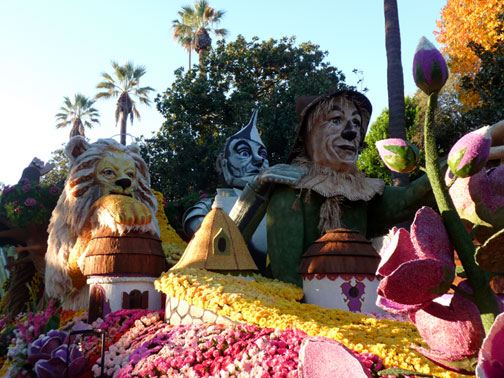 Notice the amazing detail on this float, which features characters from the Wizard of Oz.