Yesterday I put up some pictures from my recent tour of the Rose Parade floats. I didn't actually attend the parade, but rather observed the preparations for the parade. Here are a few more photos: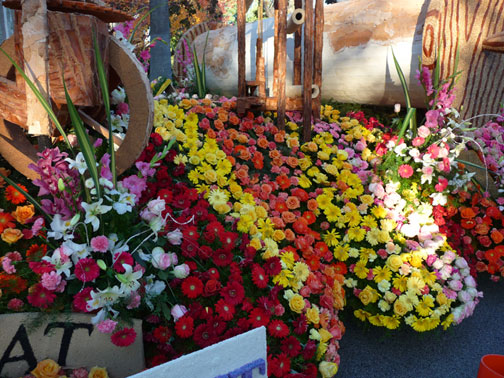 Notice the amazing quantity and quality of flowers on this small portion of one float. Overall, the Rose Parade uses hundreds of thousands of roses, not to mention millions of flowers. Check out this interview for the details.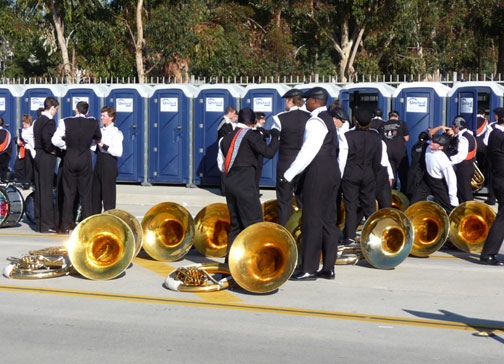 Tubas and toilets . . . .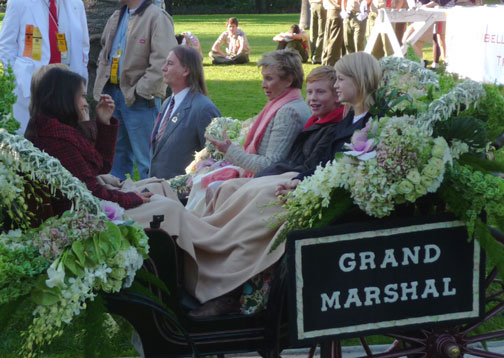 Cloris Leachman, recently of Dancing with the Stars fame, was the parade Grand Marshall.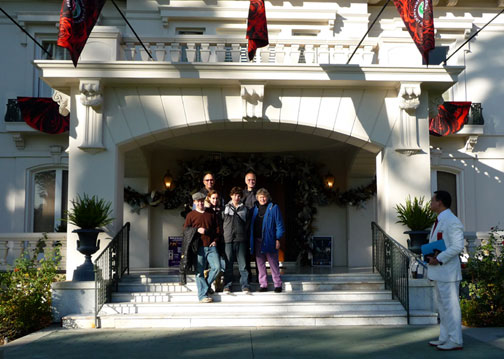 Our friend, Jenny, was working for a KTLA, a Los Angeles television station that does a fantastic, in-depth job of parade coverage. We met Jenny after the parade began, and were able to get a tour of the Wrigley Mansion, the administrative headquarters of the Tournament of Roses. This house was once own by William Wrigley Jr., of Wrigley's chewing gum and Wrigley Field fame. It's now known as the Tournament House.