I've been noting some unusual bumper stickers recently. These are the sort you don't see every day, not even in Texas. And you never see things like this in California, at least not in my experience.
So I thought I'd share some of my recent sightings with you. Here's the first. Get ready to laugh, or cringe, or both . . . .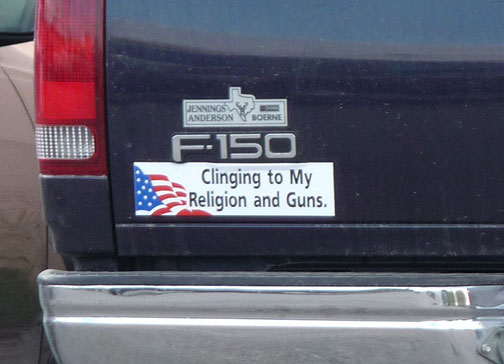 So, take that, Mr. President Elect!