Wherever I have lived during my adult life, I've learned to be grateful for the beauty of that slice of God's creation. When I lived in the Boston area, I loved the turning of the leaves in autumn and the sun shimmering on the Charles River in summer. Moving back to Los Angeles, I enjoyed the wild mountains of Southern California, which were only a short drive from where I lived. In Orange County, I was especially thankful to live only twenty minutes from Crystal Cove State Park, an undeveloped stretch of beach and seaside cliffs.
Now that we live in the Hill Country of Texas, I'm discovering new reasons to be thankful for God's creation. Many of these are found at the H.E. Butt Foundation ranch where Laity Lodge is located. I've especially enjoyed the changing of the seasons as I've finished my first year in Texas. Below you'll find three of my favorite sights: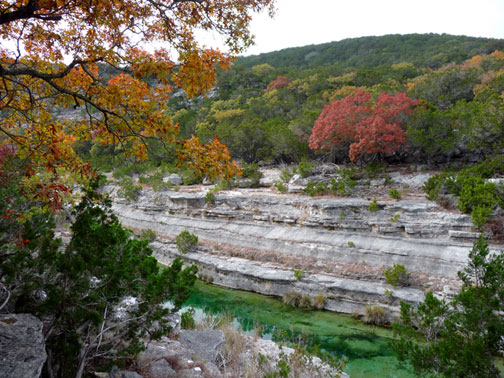 The red leaves of a Spanish Oak across a scenic portion of the Frio River.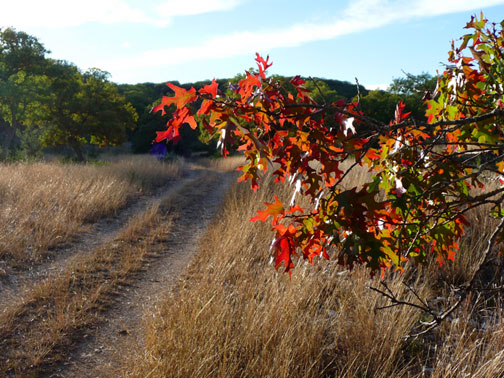 Translucent red leaves of a Spanish Oak in the Silver Creek valley.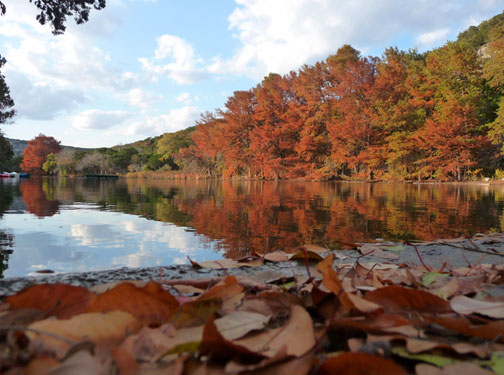 The Cypress Trees along the Frio River as they turn red-brown in autumn.
For the extraordinary beauty of your creation, Lord, and for the opportunity to enjoy it, I give you thanks. Amen.