I'm putting up links to several Christmas and related resources. I'm doing this, in part, for listeners of the Hugh Hewitt radio show. Today Hugh and I will be talking about Christmas together, and the resources to which I'm linking are related to our on-the-air conversation.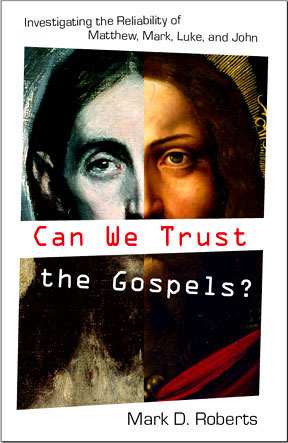 On the Historicity of the Gospel Accounts of Jesus's Birth
The Birth of Jesus: Hype or History?
See also my recent book, Can We Trust the Gospels? Investigating the Reliability of Matthew, Mark, Luke, and John (Crossway, 2007)
When I wrote my series The Birth of Jesus: Hype or History? I had not yet written Can We Trust the Gospels? This book helps to establish the basic historical accuracy of the biblical gospels, in light of which one should acknowledge the historical intentions of Matthew and Luke in their birth narratives. In Can We Trust the Gospels? I also consider the problem of miracles and history, something that pertains to the issue of the historical accuracy of the birth narratives.
On the Meaning of Christmas and the Life of Jesus
"God in Flesh Appearing" – my recent article in Decision Magazine, a publication of the Billy Graham Evangelistic Association.
On the Divinity of Jesus
On Christmas Carols and Songs
Christmas Carol Surprises
"Joy to the World" – a piece I wrote for Worship Leader Magazine on the carol "Joy to the World" and its connection to Psalm 98.
On Charles Dickens and A Christmas Carol
Christmas in Today's American Culture
Celebrating Christmas in Public
Christmas Tree Controversies