Yesterday I wrote that I will miss the Pacific Ocean. That's surely true. But my favorite part of California isn't the coastline, but rather the High Sierra. I have loved hiking in these magnificent mountains, either by myself, or with my family. The photo below shows my daughter and me in front of Blue Lake near Bishop, California.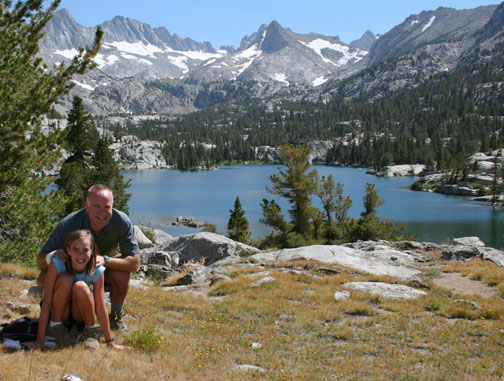 I took the following picture at sunrise, just outside of Bishop. The tallest peak is Mount Humphreys, which is 13,986 feet high.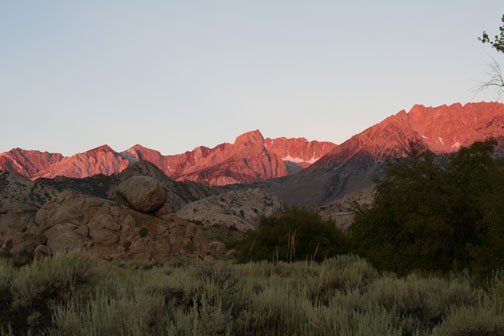 One of the most well-known and beloved parts of the Sierra is Yosemite Valley. The photo below is of Half Dome, the glacier-carved granite dome at the eastern end of the valley.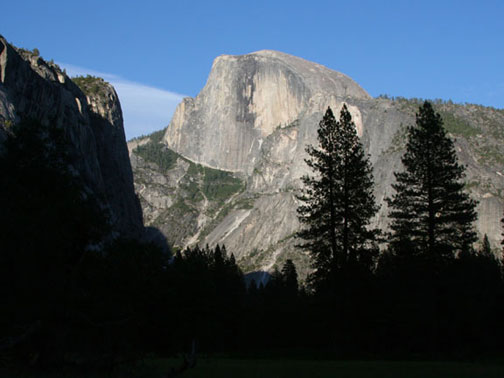 Like I said, there are some things I'll miss about California.