Here is one of my all-time favorite signs from my recent vacation in Europe: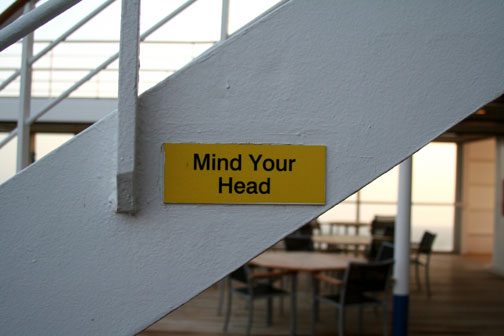 Europeans are fond of saying "Mind . . ." when we Americans would say "Watch out for . . . ." In the Tube (subway) of London, for example, one often hears "Mind the gap" (the space between the subway train and the platform).
But I must say that I like "Mind Your Head" not only for it's obvious meaning – Don't Bump Your Head – but also for it's suggestive meaning – Take good care of what you put into your brain and how you use it! I, for one, need to keep on minding my head. How about you?