Today is Trinity Sunday in the Christian Year
Excerpt
"Go therefore and make disciples of all nations, baptizing them in the name of the Father and of the Son and of the Holy Spirit."
Matthew 28:19
Click here to read all of Matthew 28:16-20
Prayer
Dear God, on this Trinity Sunday, we remember Your wondrous and mysterious nature as one God in three persons. Even as we confess this truth and believe it, we admit that we cannot fully grasp it. It exceeds our comprehension and leads us to wonderment.
All praise be to You, God the Father, for Your love that pursues us and runs to welcome us home to You.
All praise be to You, God the Son, for Your faithfulness in giving Your life for us and our salvation.
All praise be to You, God the Spirit, for dwelling within and among us, so that we might be Your people.
All praise be to You, Father, Son, and Holy Spirit, for Your glory and grace!
Postscript
The Gloria Patri
Glory be to the Father,
and to the Son,
and to the Holy Ghost.
As it was in the beginning,
is now,
and ever shall be,
world with out end.
Amen.
Amen.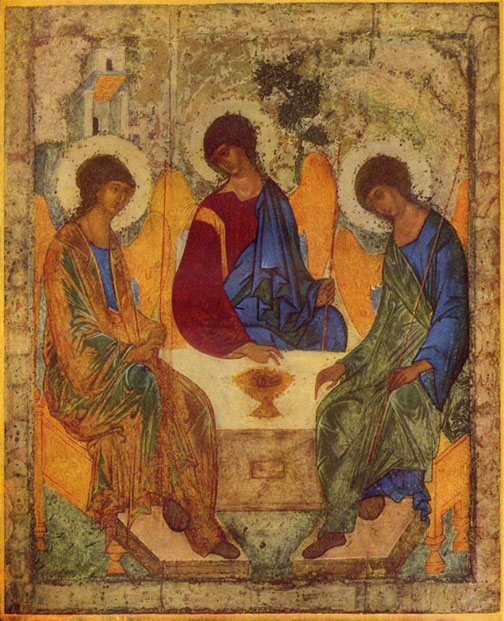 A classic 15th century icon of the Trinity by Rublev