Are you afraid of some condition in your life? Here's a life-transforming secret: that seemingly scary condition, whatever it may be, is not the problem. It is your reaction that is fearful. This is why if you will become conscious of your condition instead of afraid of it, you will change forever your relationship with fear.
It is only within this special kind of inner-relationship that there is real safety, because now you are interacting with fear in an entirely new way. You are no longer letting it dictate to you how to act or what to do. Instead, you are aware of the fear. You are learning to quietly observe and study it. And, each day, as you discover something new about the strange and shaky nature of your own fearful reactions, they begin to lose their power over you.
Why? Because you are at last seeing them for what they have always been: unintelligent mechanical forces. You are slowly becoming stronger than they are because by seeing them as they are — not as they would have you see them — you have helped yourself to climb above and outside of their influence. This self-insight is the difference between trembling through your life and being in command of it.
To be consciously afraid means that you know you are frightened, but at the same time you know that these very fears, as real as they may seem, are not you. And no wrong reaction can keep you captive once you begin to see it for what it is.
Fear is, and has always been, nothing but a self-limiting reaction that we cling to in the darkness of our present life-level, having mistaken it for a shield of self-protection. But, just as the faintest of early morning sunlight can dispel the night-long darkness, so does the smallest of insights into a persistent fear lead to letting it go.
You can prove this powerful principle to yourself anytime you want. Just dare to proceed even while being afraid. But remember, your new aim isn't to be courageous or to try and act strong in the face of fear. No. We've seen that this won't work. You simply want to be more curious about your frightened thoughts and feelings than you want to believe in them.
If you will follow this simple but higher instruction, not only will you start to see these habitual reactions that have been keeping you scared and running, you'll actually start seeing through them. This is where the real miracle occurs.
Each new insight into the actual nature of these negative reactions removes some of their power over you. And their loss is your gain. You are stronger now and you know it. You also know this new strength will never fail you because it isn't just the temporary appearance of a bold opposite. This new strength of yours is the absence of an old weakness.
Let's look at just one of the ways in which this principle of putting self-illumination before psychological self-protection can turn fear into fearlessness.
Do you know someone who you would rather run from than run into? Most of us do! Nevertheless, starting right now, resolve never again to avoid any person that scares you.
In fact, go ahead and walk right up to that critical man or aggressive woman and say or do exactly what you want instead of letting the fear tell you to do what it wants. Have no ideas at all about the way things should or shouldn't go. You are there to watch and learn about yourself, not to win an ego victory. Let that person see you shake if that is what starts to happen. What do you care? Besides, it is only temporary. That unpleasant person before you can't know it, but you are shaking yourself awake.
For the first time, you are letting your reactions roll by instead of letting them carry you away. As you stand there, momentarily apart from your usual self and working hard to remain as inwardly watchful as you know how, you can see that this flood of previously unconscious reactions has its own life story; a shaky sort of story that up until now you had embraced as your own. But now you are beginning to see the whole story. The fears do not belong to you. Here is the explanation:
You have never been afraid of another person. The only thing you have ever been frightened by is your own thoughts about that person. Yes, you did feel fear, but it wasn't yours and it wasn't towards someone stronger than you. The fear you felt was in what you thought he or she was thinking about you.
Amazing isn't it? You have been afraid of your own thoughts! And seeing this ends this. Now you can let this thought-self go, because no one holds on to terror.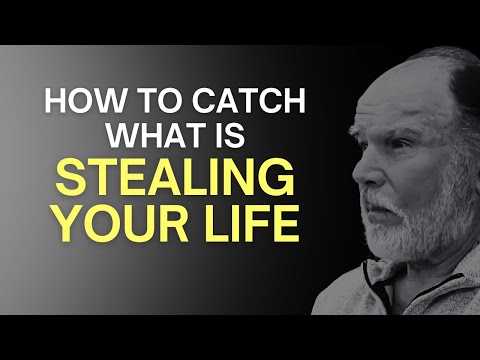 Fear is a shadow. It is an expression of a nature… not the nature itself. I see a shadow of a branch. The shadow is the proof of the form that is giving rise to it. A shadow is (in one respect) the proof of the absence of something.
Show me the fear! You can't show me the fear. You can only show me its shadow. Its shadow is: "Oh my God, my mind is imagining what might happen to me if this, that, or the other takes place."
Show me the fear! You can't! All you see is the shadow of it — what it projects in order to hide itself. But where is this fear hiding? It's hiding inside of a nature that has to have something to fear, to worry about, to hate in order for it to remain in place as it does in a set of opposites that can never be seen by a mind looking for the source of the fear.
How many times have you solved your fears? A thousand times! "I'm afraid of this. Well, I'll go do that. So now that's done — is my fear still here? Oh yes, it is. I'm just not afraid of that anymore." So you're afraid of something else, and you say, "Yes, but when I get it solved, then I'll be free of that."
Such is the lineage of human consciousness: Forever tackling, one at a time, the head of the Hydra, hoping that we're going to bring an end to the beast when the beast is not the individual head. The beast is the nature that gives rise to the entire creature that hides itself among the heads that it wants us to go and attack all the time.
It's the creature itself that has to be changed!
We must never lose sight of the fact that we are vessels upon, and within, a sea of eternal forces… and that unless we choose a course guided by the light of the stars above us, the direction of our life is claimed by the currents beneath us. This is why we must so often be willing to steer our ship directly into the waves because it is the Heavens that bid us to go that way.

The inner path is lined with many trials and pitfalls. But there is nothing to be feared in this foreknowledge; in truth, these encounters with danger are actually stages of initiation; they are necessary points along the upper path where the aspirant reaches—again and again—the proverbial fork in the road.
A great confusion usually clouds these unwanted moments, made all the worse by yet another challenge that is, itself, a part of the path less taken: the aspirant can't see down either path, as a kind of darkness shrouds the entrance to both.
It is always in these moments that the aspirant feels most frightened and alone. A mounting despair strengthens the sense of fatigue; an outpouring of stressful thoughts and worried feelings deny, decry, and try to console all at once. But the main question remains, which we'll put in the first person:
How can I tell which of the two paths is the true one? Which leads to the immortal Self, and which is a one-way ticket back to being "me" again? And how do I know which—if any—of these voices in my head telling me "this is the way" or "no, go that way" is offering me the right instruction? In short, how can I tell the difference between a true inner guide and a false one?
Is there a way to know with some certainty which of these guides can see through this darkness and which one is blinded by it? The answer is yes.
The following six ways are designed to help you tell the difference between a false inner guide and a true one. Use the light these insights provide to help you make it, safe and sound, all the way back home to your immortal Self.
The true inner guide fears no outcome, while the false inner guide can't stop trying to protect itself from its own imagined fears.
The true inner guide quietly invites you to take a new direction, while the false inner guide first pressures and then pushes you in the direction that it wants you to take.
The true inner guide is unshakable, collected, and composed, while the false inner guide is always on the verge of coming unglued.
The true inner guide never tries to talk you into an action, while the false inner guide can't stop talking about the action it wants you to take.
The true inner guide understands that you must make mistakes along the way, while the false inner guide harshly judges every misstep.
The true inner guide remains open and receptive to any life lesson, no matter how unwanted, while the false inner guide shuts down and rejects any revelation that threatens its flattering self-image.