This is post 180 in my series on the Law of Attraction in Action. You CAN use your power to manifest your desires.. I do it every day! Read all the posts in my Law of Attraction in Action Series to see how.
Esther and Jerry Hicks popularized the concept of getting into the vortex with their book, The Vortex, and their talks. It took me a while to understand how when Esther speaks, she's speaking as Abraham, who is described as "a group consciousness from the non-physical dimension." Her voice changes when Abraham speaks about how to get into a place where your vibration connects completely to source energy.
I've been working hard to get into the vortex—where you manifest the most. It's hard to get completely into it, since life gets in the way sometimes. But if you're there, you can manifest everything you desire. Then you co-create with source energy. The more you get into the vortex, the more the Law of Attraction works with you. I continually strive to stay in the vortex by doing my best to keep as much joy in my life as possible, which fuels the Law of Attraction's ability to work with you for your highest good. In the video below, Abraham, though Esther, explains what being in the vortex means.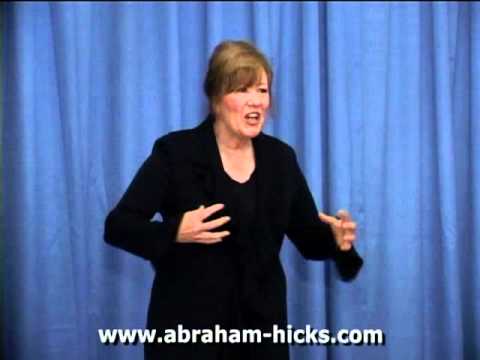 See all the posts in my Law of Attraction in Action Series HERE. http://blog.beliefnet.com/lessonsfromarecoveringdoormat/2009/01/Law-of-Attraction-in-Action-Series.html
***************
Take the 31 Days of Self-Love Challenge and get my book, How Do I Love Me? Let Me Count the Ways for free at http://howdoiloveme.com. And you can post your loving acts HERE to reinforce your intention to love yourself. Read my 31 Days of Self-Love Posts HERE.
Please leave comments under my posts so we can stay connected.