Today is Day 21 of my 31 Days of Self-Love posts to celebrate Self-Love Month with suggestions for jumpstarting your own self-love.
I've encouraged you to say "no" many times yet I know how hard it is to begin to do that. Saying "no" to what you don't want is a great act of self-love. The more you love yourself, the more you'll try to say "no." It's a wonderful synergy once you get started. The more you treat yourself kindly, the more you'll want kindness and feel good about it.
I interviewed author Cheryl Richardson about her book The Art of Extreme Self-Care, almost 3 years ago. You can read her thoughts about the importance of giving yourself exceptional self-care and how to do it HERE Cheryl's advice is so right on about how taking care of yourself is essential to having a good life. That equals self-love! The principles still apply to everyone.
Every time you say "no" to something you don't want to do, you say, "I love me!" So at least try and and see how great it feels to not have to feel annoyed and frustrated about saying yes and losing time for things you like. I remember seeing Cheryl on Good Morning America when her book came out, talking about how hard it is to say "no" and why it's a crucial part of good self-care. Here's a video of that appearance: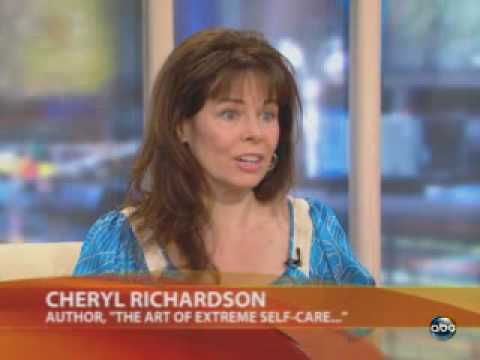 *********************
Take the 31 Days of Self-Love Challenge–a pledge to do something loving for yourself for the next 31 days–and get my book, How Do I Love Me? Let Me Count the Ways for free at http://howdoiloveme.com. Read my 31 Days of Self-Love Posts from 2011 HERE.
Please leave comments under my posts so we can stay connected.