In June I had a week-long series on how to use EFT (Emotional Freedom Technique), also known as Tapping to benefit all areas of your life. It included an interview with Margaret M. Lynch, a Success Coach, speaker and recognized worldwide as a top EFT/Tapping Expert, Part 1 and Part 2. Through Margaret I discovered Brad Yates, who is known internationally for his creative and often humorous use of EFT. I've been doing Tapping by following along with many of his videos and they've helped me greatly.
Today I want to share Brad's video called Tapping into Vibrant Health. I do it almost every day and it's helped me a lot to feel good. Even if you know nothing about Tapping or don't believe it can work, love yourself enough to try something that might help you. It's 7 minutes for what could be the discovery of a new way to feel good. Better health is self-love! Please let me know how it helped you in the comments below.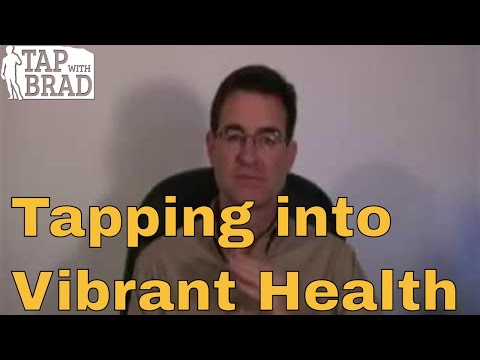 *********************
Take the self-love challenge and get my book, How Do I Love Me? Let Me Count the Ways for free at http://howdoiloveme.com. And you can post your loving acts HERE to reinforce your intention to love yourself. Read my 31 Days of Self-Love Posts HERE.
Please leave comments under my posts so we can stay connected.