Click "Like" to share this with your friends!
He's done it before, now Pastor Joe Nelms of Family Baptist Church in Lebanon, Tenn., has seemingly topped his previous NASCAR invocations with a gem at Saturday's Nationwide race in Nashville–this time invoking the classic Ricky Bobby prayer from Talledega Nights.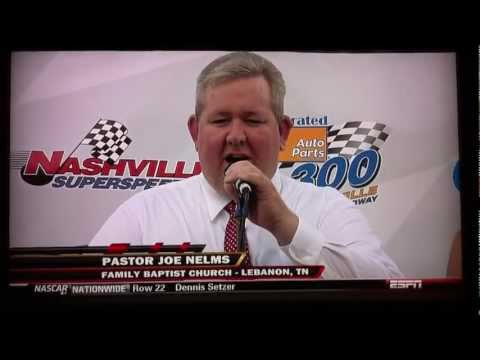 Did you notice the huge grins on the drivers' faces (including race winner Carl Edwards)? Classic.