Hit "LIKE" above the video to share this cute video!
Don't miss out on more great videos add http://blog.beliefnet.com/inreeltime to your favorites!
Too cute not to share! These adorable cats found a great place to rest, ON TOP OF A HUSKY!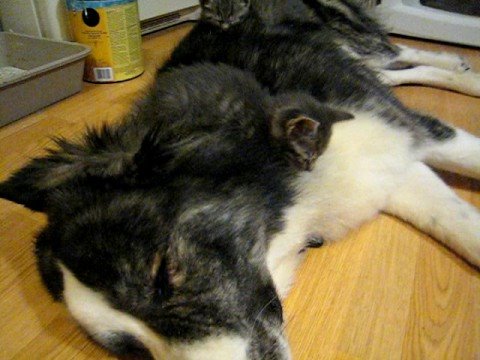 WATCH MORE GREAT VIDEOS BELOW!
Advertisement
A dog and an elephant become best friends
Unlikely friends. This cat and farm owl love to play together!
Advertisement
The tearjerking story of a domesticated lion being release into the wild
Truly inspiring! This dog turns disappointment into JOY!