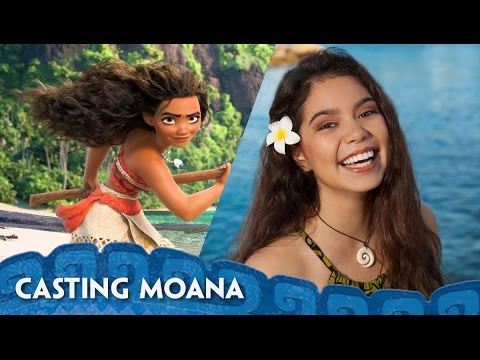 Native Hawaiian newcomer Auli'i Cravalho will be voice behind the next Disney princess Moana. The animated film is about a young woman, a sea voyaging enthusiast and daughter of a chief in a long line of adventurists, who uses her navigational talents to set sail for a fabled island when her family needs help. Joining her on the adventure is her hero, the legendary demi-god Maui voiced by Dwayne Johnson. The film will include demi-gods and spirits taken from real mythology.
The musical adventure comedy film is produced by Walt Disney Animation Studios and marks the 56th Disney animated feature. The film is being directed by Ron Clements and John Musker. Moana will be Misker and Clement's first fully computer animated film and Disney's first Polynesian princess.
According to many Disney forums, Moana will be similar in spirit, and ferocity, to her fellow Disney princesses, including Brave's Merida and Frozen's Queen Elsa and Princess Anna. The released sketches and animation show Moana in a South Pacific inspired printed outfit, including a red crop top and mixed media skirt. And of course she is reflecting a sassy attitude with one hand on her hip and a mischievous smirk of determination.
Moana will hit theaters on November 23, 2016.