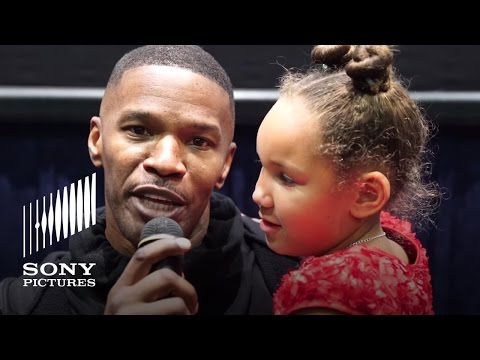 Jamie Foxx recently stopped by a showing of Annie with his adorable daughter Annalise, to deliver a very important message in honor of his young costar, Quvenzhané Wallis.
"Quvenzhané, it's Jamie," Foxx said with Annalise in his arms. "We want to just let you know that we love you in Annie, but there's been a situation. People are pronouncing your name wrong."
In order to help the world know how to say her name correctly, they shared a fun song with the audience (large choir included). Sing along and be sure to see Annie in theaters now.