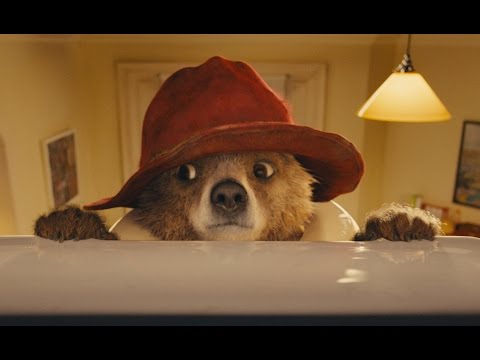 A shy bear wearing a blue coat with wooden toggles, yellow galoshes and deep red bush hat waited at Paddington Train Station in London from Dark Peru. Paddington Bear sits on his suitcase with a note pinned to his coat that reads: "Please look after this bear. Thank you." Now the children's books written by Michael Bond, who will make an appearance in the film, will take the big screen after Christmas. The author talked about his acting debut with BBC.
"It was a night-time shoot. I am sitting in a restaurant on my own by the window when Paddington goes past in a black taxi. He's just arrived in London for the first time and is going back with the Browns to their house. I catch his eye as he goes past and raise a glass to him."
Paddington will be voiced by Bond star Ben Whishaw, star Nicole Kidman (Millicent) and is produced by famed Harry Potter producer David Heyman.
Paddington will open in theaters on January 16.