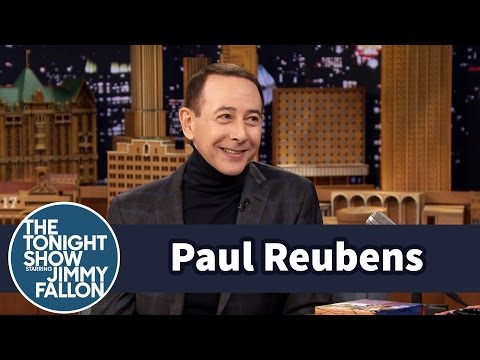 Pee-wee Herman fans get excited – Paul Reubens announced, on The Tonight Star Staring Jimmy Fallon, there will be another Pee-wee Herman movie installment. Rumors surfaced years ago that a Pee Wee movie was in the works but at the time Reubens denied those claims.
Reubens didn't let everything out of the bag – the director will be announced later next week. But Reubens promised that the announcement is huge.
The new Pee-wee film will be the first time Reuben's has made a movie since 1988's Big Top Pee-wee.
Reuben's TV show, The Pee-wee Herman Show, was a huge hit in the 80s. The Pee-wee Herman character developed as a stage act also led to an HBO special in 1981. When Reuben took the character to the big screen in Pee-wee's Big Adventure in 1985, he toned down the adult innuendo so that he was more appealing to children. This paved the way for Pee-wee's Playhouse, an Emmy Award winning children's series that ran on CBS from 1986–91. Another film, Big Top Pee-wee, was released in 1988.