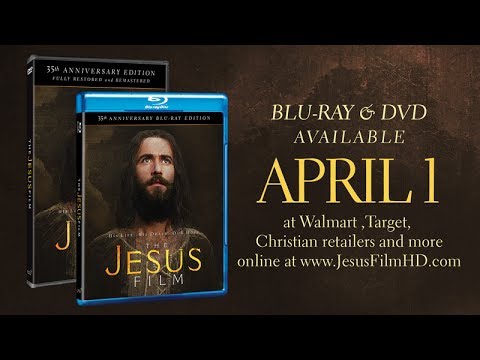 The original JESUS film has transformed millions of lives in many of the most remote areas of the globe. Since its theatrical release in 1979, the original JESUS film, re-mastered and re-titled The JESUS Film in honor of its 35th anniversary, has become the most-watched movie in history.
The JESUS Film has paved the way for biblical films and has broke and continues to break records – deemed as the "Most Translated Film" in history, inspired over 200 million people to become followers of Christ and is available in more than 1,200 languages.
"Unlike other religious films, which contain graphic violence or do not adhere to scripture, The JESUS Film script is taken directly from the Bible and shown in a cinematic style suitable for all ages," said Dr. Erick Schenkel, the executive director of the Jesus Film Project. "The new greatly enhanced video and sound quality elevates the emotional viewing experience of this 35-year-old film to a new level, making it fresh and appealing to a generation that may not be aware of who Jesus is."
While other films try to break barriers, The JESUS Film is a timeless classic that has changed the world and the lives of many.