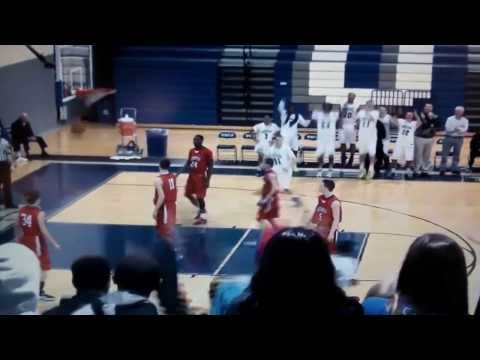 It would be remarkable for any 18 year old to have the opportunity to play with the legendary Harlem Globetrotters. Kids all across the country dream of playing basketball in front of a massive audience with one of America's most iconic sports teams. But Kevin Grow from Bensalem, PA is no ordinary player.
A high school senior with Down syndrome, Kevin Grow worked as his school basketball team's manager to be around the game he loves. When his team gave him some playing time in a game this year, he scored four three pointers in under two minutes and sent the entire gymnasium into an uproar. Footage of this legendary performance quickly gained over a million views on YouTube.
While this new opportunity may seem like a lot of pressure, Grow is no stranger to the spotlight. Last week, he signed a two-day contract with the Philadelphia 76ers and received an honorary jersey from the team. He is expected to play for the Globetrotters in the fourth quarter of their March 9th game as the team's 3-point specialist.