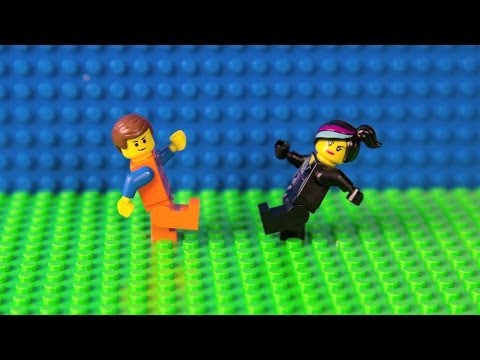 Leading the box office for the second straight week, The Lego Movie has already become the most unexpected Hollywood hit of 2014. What's most surprising about the movie's success is the warm reception it's received from children and adults, casual viewers and critics alike. The LEGO company has already released countless movies, video games, books, and pretty much anything else you can think of, so it would seem like The Lego Movie would just be the latest installment in a never-ending branding assault.

What truly sets the movie apart is its incredibly self-aware sense of humor. The movie starts with your typical prophecy about future events, clearly designed to set the stage for the action to come. However, even within the first few minutes, The Lego Movie is already cracking jokes at its own expense. When delivering his prophecy, The Oracle (voiced unsurprisingly but hilariously by Morgan Freeman) concludes with "and this must be true, because it rhymes." The movie's refusal to take itself too seriously, paired with non-stop over-the-top fun carries throughout the entirety of the film.
Masked not-so-deeply underneath the movie's plastic exterior are a series of wonderful themes that can be easily understood by children yet intellectually discussed by adults. The protagonist, Emmet, is the most ordinary guy around. He works his day job, listens to popular radio, and knows exactly how to fit in. When Emmet founds out his destiny is to become "The Special" and save the world as a Master Builder, he works alongside a team of all-star LEGO's to find his inner voice. There's far more depth to the plot than your first impressions would suggest, but  I won't spoil it for you. If you look for them, there are even some profound religious undertones in this movie (hint: pay attention to the ordering of the LEGO world and the relationship between the father and son). Overall, The Lego Movie offers something for any viewer to love and is truly deserving of the "awesome" praise it's been receiving all around.