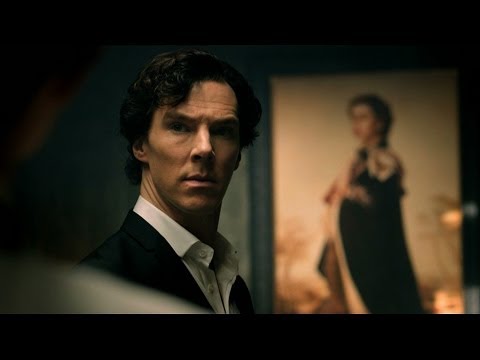 After a remarkable cliffhanger to end its second season, BBC's award-winning series Sherlock returns to American television on Sunday, January 19th.
Starring Benedict Cumberbatch (Star Trek Into Darkness, The Fifth Estate) and Martin Freeman (The Hobbit, The Office UK), the series offers a modern take on Sir Arthur Conan Doyle's classic hero Sherlock Holmes. This incarnation of Sherlock, played by Benedict Cumberbatch, uses modern technology alongside his superior intellect to piece together puzzling crimes. Episodes of the series have been loosely based on well-known Sherlock Holmes stories including The Hound of the Baskervilles and A Scandal in Bohemia (adapted into The Hounds of Baskerville and A Scandal in Belgravia, respectively).
Cumberbatch and Freeman have a remarkable on-screen chemistry as Holmes, a brilliant sociopath, develops an unpredictable but deeply personal friendship with retired military doctor John Watson. The series has received rave reviews from critics and fans alike in the UK and abroad. Seasons one and two each consist of only three 90-minute episodes, all of which are available on Netflix, making it a breeze to catch up before the US premiere of season three.
Sherlock will air on your local PBS station as part of the Masterpiece series.