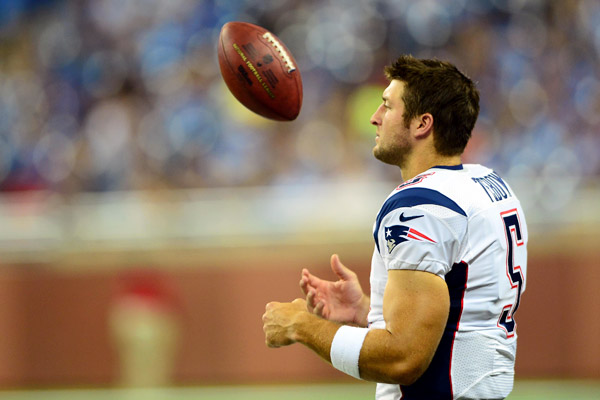 After playing in Thursday night's game against the New York Football Giants, Tim Tebow finished 11-for-30 for 145 yards, two touchdowns and two interceptions while getting sacked four times for a loss of 48 yards. He rushed for 91 yards on 16 carries. Of course the media is still throwing around the question, will Tebow make the final cut?
"I'm blessed because of my faith, because you don't have to worry about the future, because I know who holds my future," Tebow said. "A lot of times people use that as a cliche, but it's something I try to live by. It really gives you a lot of peace in whatever circumstance you're in."
Saturday, August 31st the 53 roster spots have to be set and everyone else will be cut. Never has a "potential" third string quarterback caused so much hype. While Tebow may not be concerned about his future, the media will be in a frenzy until 6 p.m. EST when the final team rooster is released.