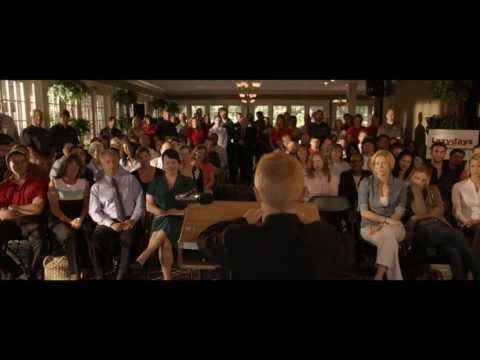 Zach Bonner is a real life inspiration. As an 8-year-old the Florida native filled his little red wagon with food and water for victims of hurricane Charlie. He walked all through his city, distributing collected supplies to those left homeless and destitute by the powerful storm. That wasn't the end of his work though – it was only the beginning. The movie Little Red Wagon, named after Zach's charity, follows how this young boy who took his own disaster relief initiative and worked through complex laws to start his own charity. His journey carries him on a controversial walk from Tampa to the capitol of Florida to raise awareness of youth homelessness.
The film depicts these events along with the lives that Zach touched, and changed, along the way. We get to  meet some of the homeless families who Zach directly impacts through his charity work, providing a stirring example of the people that Zach has been able to help in his life. Following their story along with Zach's constantly reminds viewers of what Zach is working toward. The movie is not without hurdles though, Zach's family has severe concerns about his work and the danger it places him in, and many doubt his dream along the way. Through all of it though, Zach believes in something greater, and besides it wouldn't be a movie without some drama would it?
The inspiring and heartwarming plot of the film wouldn't amount to much if it weren't in capable hands. Director David Anspaugh, whose credits include classics like Rudy and Hoosiers, applies a steady hand to the story, capturing the emotion of the poignant moments throughout the movie. Numerous talented TV stars, including Anna Gunn from the hit show Breaking Bad, anchor the tale, but young Chandler Canterbury steals the show as Zach. The youngster delivers a convincing and gripping performance, and as a result it's easy to imagine the real life Zach behaving as an impassioned world changer at such a young age.
If you are looking for a movie that will make you want to maintain the status quo, steer clear of this one. However, if you believe that we all can make a difference and you are looking to be inspired, give Little Red Wagon a watch. It's time for Zach's story to be known nationwide, and hopefully this film can make a difference! Learn more here!