The Academy Awards are rapidly approaching, and many people are curious about the films on this year's short lists. This Oscar season's short lists are filled with films that feature a diverse crop of directors, actors and plotlines. Some of this season's best, however, are films with Jewish themes. Here are the top five Jewish films to watch this Oscar season.
 "Foxtrot"
This gut-wrenching film deals with a variety of heavy topics including the grief of parents who lost their soldier son, the joys and challenges of marriage and the boredom of daily life in the army. Directed by Samuel Moaz, "Foxtrot" was named the second-best film at the Venice International Film Festival and is on the shortlist for Best Foreign Language Film at the Academy Awards. "Foxtrot" also won the award for Best Film at Israel's Ophir Awards despite generating controversy in Israel over the film's portrayal of Israeli control of the West Bank.
"Foxtrot" follows an affluent Tel Aviv couple who learn that their son has been killed in the line of duty. The film stars Lior Ashkenazi and Sarah Adler, and it opens in U.S. theaters on March 2, 2018.

"In the Fade"
Directed by Fatih Akin, this German film dramatizes the rise of neo-Nazism through the murder of Nuri and Rocco Sekerci, a Kurdish man and his small son. Katja Sekerci, the surviving widow, pursues revenge against the neo-Nazis who murdered her family. The film won Best Foreign Language Film at the Golden Globes and is shortlisted for Best Foreign Language Film at the Oscars.
"In the Land of Pomegranates"
This documentary follows a mix of young Israeli and Palestinian men and women who are brought together in a scenic German town. The Israelis and Palestinians live under the same roof, go on joint excursions in the countryside, take a riverboat cruise and argue for hours on end as part of a program called "Vacation from War." This program began in 2002 and aims "not to make participants love each other [but if] only five people change their attitudes…that's progress."
"In the Land of Pomegranates" uses the arguments between the program participants to explore the chasm between young Israelis and Palestinians. Directed by Hava Kohav Beller, the young Israelis' and Palestinians' arguments are set against the backdrop of the contradictory meanings of the word "pomegranate" in Hebrew: "fruit" and "hand grenade."
"The Number on Great-Grandpa's Arm"
Few people have managed to find ways to teach young children about the Holocaust, but this short documentary attempts to tackle the issue. In "The Number on Great-Grandpa's Arm," 10 year old Elliot asks his great-grandfather, Jack Feldman, about the Holocaust. Feldman, a Holocaust survivor, opens up to his American-born great-grandson about his experiences. The goal of the film was to transmit Feldman's experience "gently and with clarity." The documentary will premier on HBO on January 27, 2018, International Holocaust Remembrance Day.

"116 Cameras"
This documentary is on the Oscar shortlist for Best Short Documentary and gives a behind-the-scenes look at filming a Holocaust survivor's testimony. Specifically, it focuses on how filmmakers worked to preserve the memories of Anne Frank's surviving stepsister, Eva Schloss, in the form of an interactive, holographic image.
Oscar season always brings new documentaries and foreign films into the American limelight. People spend days watching and discussing films on the short-list, and almost everyone has an opinion about which film should win the award. So, what do you think? Which of these Jewish films is your favorite?
Oscar nominations for the 90th annual awards were announced on Tuesday morning from the Samuel Goldwyn Theater in Beverly Hills, Calif. "Lady Bird" director Greta Gerwig became just the fifth woman in Oscar history to be recognized by the film Academy's director branch. With her best-director Oscar nomination, Gerwig joined Lina Wertmüller ("Seven Beauties"), Jane Campion ("The Piano"), Sofia Coppola ("Lost in Translation") and Kathryn Bigelow ("The Hurt Locker") in the regrettably exclusive club.
Here is a full list of 2018 Oscar nominations:
Best Picture:
"Call Me by Your Name"
"Darkest Hour"
"Dunkirk"
"Get Out"
"Lady Bird"
"Phantom Thread"
"The Post"
"The Shape of Water"
"Three Billboards Outside Ebbing, Missouri"
Lead Actor:
Timothée Chalamet, "Call Me by Your Name"
Daniel Day-Lewis, "Phantom Thread"
Daniel Kaluuya, "Get Out"
Gary Oldman, "Darkest Hour"
Denzel Washington, "Roman J. Israel, Esq."
Lead Actress:
Sally Hawkins, "The Shape of Water"
Frances McDormand, "Three Billboards Outside Ebbing, Missouri"
Margot Robbie, "I, Tonya"
Saoirse Ronan, "Lady Bird"
Meryl Streep, "The Post"
Supporting Actor:
Willem Dafoe, "The Florida Project"
Woody Harrelson, "Three Billboards Outside Ebbing, Missouri"
Richard Jenkins, "The Shape of Water"
Christopher Plummer, "All the Money in the World"
Sam Rockwell, "Three Billboards Outside Ebbing, Missouri"
Supporting Actress:
Mary J. Blige, "Mudbound"
Allison Janney, "I, Tonya"
Lesley Manville, "Phantom Thread"
Laurie Metcalf, "Lady Bird"
Octavia Spencer, "The Shape of Water"
Director:
"Dunkirk," Christopher Nolan
"Get Out," Jordan Peele
"Lady Bird," Greta Gerwig
"Phantom Thread," Paul Thomas Anderson
"The Shape of Water," Guillermo del Toro
Animated Feature:
"The Boss Baby," Tom McGrath, Ramsey Ann Naito
"The Breadwinner," Nora Twomey, Anthony Leo
"Coco," Lee Unkrich, Darla K. Anderson
"Ferdinand," Carlos Saldanha
"Loving Vincent," Dorota Kobiela, Hugh Welchman, Sean Bobbitt, Ivan Mactaggart, Hugh Welchman
Animated Short:
"Dear Basketball," Glen Keane, Kobe Bryant
"Garden Party," Victor Caire, Gabriel Grapperon
"Lou," Dave Mullins, Dana Murray
"Negative Space," Max Porter, Ru Kuwahata
"Revolting Rhymes," Jakob Schuh, Jan Lachauer
Adapted Screenplay:
"Call Me by Your Name," James Ivory
"The Disaster Artist," Scott Neustadter & Michael H. Weber
"Logan," Scott Frank & James Mangold and Michael Green
"Molly's Game," Aaron Sorkin
"Mudbound," Virgil Williams and Dee Rees
Original Screenplay:
"The Big Sick," Emily V. Gordon & Kumail Nanjiani
"Get Out," Jordan Peele
"Lady Bird," Greta Gerwig
"The Shape of Water," Guillermo del Toro, Vanessa Taylor
"Three Billboards Outside Ebbing, Missouri," Martin McDonagh
Cinematography:
"Blade Runner 2049," Roger Deakins
"Darkest Hour," Bruno Delbonnel
"Dunkirk," Hoyte van Hoytema
"Mudbound," Rachel Morrison
"The Shape of Water," Dan Laustsen
Best Documentary Feature:
"Abacus: Small Enough to Jail," Steve James, Mark Mitten, Julie Goldman
"Faces Places," JR, Agnès Varda, Rosalie Varda
"Icarus," Bryan Fogel, Dan Cogan
"Last Men in Aleppo," Feras Fayyad, Kareem Abeed, Soren Steen Jepersen
"Strong Island," Yance Ford, Joslyn Barnes
Best Documentary Short Subject:
"Edith+Eddie," Laura Checkoway, Thomas Lee Wright
"Heaven is a Traffic Jam on the 405," Frank Stiefel
"Heroin(e)," Elaine McMillion Sheldon, Kerrin Sheldon
"Knife Skills," Thomas Lennon
"Traffic Stop," Kate Davis, David Heilbroner
Best Live Action Short Film:
"DeKalb Elementary," Reed Van Dyk
"The Eleven O'Clock," Derin Seale, Josh Lawson
"My Nephew Emmett," Kevin Wilson, Jr.
"The Silent Child," Chris Overton, Rachel Shenton
"Watu Wote/All of Us," Katja Benrath, Tobias Rosen
Best Foreign Language Film:
"A Fantastic Woman" (Chile)
"The Insult" (Lebanon)
"Loveless" (Russia)
"On Body and Soul (Hungary)
"The Square" (Sweden)
Film Editing:
"Baby Driver," Jonathan Amos, Paul Machliss
"Dunkirk," Lee Smith
"I, Tonya," Tatiana S. Riegel
"The Shape of Water," Sidney Wolinsky
"Three Billboards Outside Ebbing, Missouri," Jon Gregory
Sound Editing:
"Baby Driver," Julian Slater
"Blade Runner 2049," Mark Mangini, Theo Green
"Dunkirk," Alex Gibson, Richard King
"The Shape of Water," Nathan Robitaille, Nelson Ferreira
"Star Wars: The Last Jedi," Ren Klyce, Matthew Wood
Sound Mixing:
"Baby Driver," Mary H. Ellis, Julian Slater, Tim Cavagin
"Blade Runner 2049," Mac Ruth, Ron Bartlett, Doug Hephill
"Dunkirk," Mark Weingarten, Gregg Landaker, Gary A. Rizzo
"The Shape of Water," Glen Gauthier, Christian Cooke, Brad Zoern
"Star Wars: The Last Jedi," Stuart Wilson, Ren Klyce, David Parker, Michael Semanick
Production Design:

"Beauty and the Beast," Sarah Greenwood; Katie Spencer
"Blade Runner 2049," Dennis Gassner, Alessandra Querzola
"Darkest Hour," Sarah Greenwood, Katie Spencer
"Dunkirk," Nathan Crowley, Gary Fettis
"The Shape of Water," Paul D. Austerberry, Jeffrey A. Melvin, Shane Vieau
Original Score:
"Dunkirk," Hans Zimmer
"Phantom Thread," Jonny Greenwood
"The Shape of Water," Alexandre Desplat
"Star Wars: The Last Jedi," John Williams
"Three Billboards Outside Ebbing, Missouri," Carter Burwell
Original Song:
"Mighty River" from "Mudbound," Mary J. Blige
"Mystery of Love" from "Call Me by Your Name," Sufjan Stevens
"Remember Me" from "Coco," Kristen Anderson-Lopez, Robert Lopez
"Stand Up for Something" from "Marshall," Diane Warren, Common
"This Is Me" from "The Greatest Showman," Benj Pasek, Justin Paul
Makeup and Hair:
"Darkest Hour," Kazuhiro Tsuji, David Malinowski, Lucy Sibbick
"Victoria and Abdul," Daniel Phillips and Lou Sheppard
"Wonder," Arjen Tuiten
Costume Design:
"Beauty and the Beast," Jacqueline Durran
"Darkest Hour," Jacqueline Durran
"Phantom Thread," Mark Bridges
"The Shape of Water," Luis Sequeira
"Victoria and Abdul," Consolata Boyle
Visual Effects:
"Blade Runner 2049," John Nelson, Paul Lambert, Richard R. Hoover, Gerd Nefzer
"Guardians of the Galaxy Vol. 2," Christopher Townsend, Guy Williams, Jonathan Fawkner, Dan Sudick
"Kong: Skull Island," Stephen Rosenbaum, Jeff White, Scott Benza, Mike Meinardus
"Star Wars: The Last Jedi,"  Ben Morris, Mike Mulholland, Chris Corbould, Neal Scanlon
"War for the Planet of the Apes," Joe Letteri, Dan Lemmon, Daniel Barrett, Joel Whist
The Academy Awards — hosted by Jimmy Kimmel — will air live on ABC on March 4.
Today, Friday, January 19, 2018 is the first showing of the new movie "Forever My Girl." Based on the novel of the same name by Bethany Ashton Wolf, this romance is the perfect movie for a couple looking to enjoy an indoor date on a cold winter night.
"Forever My Girl" tells the story of Liam Page, a young man from the Southern town of Saint Augustine, Louisiana. Liam's small-town life changed forever when he had a successful hit single. Caught up in the frenzy, he abandoned his high school sweetheart, Josie, on the day they were supposed to get married. Seeking a "clean break," Liam left home, changed his phone number and cut off all contact with his past.
Eight years later, Liam is a huge music star who is living the life of a party boy. He has numerous one night stands, but still thinks about Josie, the woman he left behind. When his high school best friend is killed in a car accident, Liam returns to his home town and meets Josie once more. He also discovers that Josie has a seven year old daughter named Billie and owns a florist shop. Liam does the math and realizes that Billie is his daughter. As he works to get to know his daughter, he reignites his old romance with Josie.
The film focuses on themes of redemption and enduring love. Jessica Rothe, who plays Josie in the film, said, "I hope that the audience takes away the idea that people deserve second chances, that people can change and that you shouldn't be afraid to fall in love or to be a romantic. Love can still exist even in this crazy time and world that we're in."
Alex Roe, who plays Liam, agreed. "I really appreciate the kind of story of forgiveness. I appreciate the idea that this character initially starts off not that much of a likable guy and as someone who's kind of lost his way," said Roe. "What's amazing about Josie's character is that she's made life for herself. She's completely fine. Her and her daughter are doing great…but for her to be strong enough, to be able to forgive and to see that [Liam] might be able to fit in and be brave enough to actually love again and forgive is amazing."
"Forever My Girl" is now playing in theaters everywhere, and it is the perfect movie for a date night. Filled with an emphasis on family, the importance of forgiveness and how love never really fades, this Southern romance will leave you wanting to snuggle up with your significant other on a cold winter night.
"[Forever My Girl is] a breath of fresh air with all the negativity that fills our feeds these days," said Roe. "[It's] the perfect date movie or girls night out—grab your friends, your family and bring your tissues!"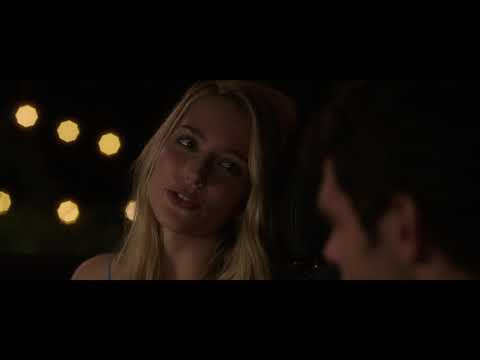 Case Keenum was just a backup quarterback only a few months ago. Now, he's led the Minnesota Vikings to the NFL playoff victory after an outstanding play that's being called one of the best of all time. But instead of taking the credit – Keenum is choosing to thank God.
The Vikings were down 24-23 with only 10 seconds left on the clock against the New Orleans Saints. Keenum connected to wide receiver Stephon Diggs with an amazing throw for a last-second 61-yard touchdown that gave the Vikings the win and sent them to the NFC Championship Game.
"God is so good," Keenum said after the game. "It's probably gonna go down as the third best moment of my life; behind giving my life to Jesus Christ, marrying my wife, and this one's right there close."
Keenum's teammates take notice of his dedication to Christ on and off the field. A few days before the game, teammate Adam Thielen told BlecherReport that Case is serious when it comes to his faith.
"A lot of people can talk about their faith. When you live it every day and act on the word of God, it's pretty cool to see. He doesn't just talk; he acts upon it and leads by example. It helps me become a better person of faith."
This is true through all areas of Keenum's life. He met his wife Kimberly through a Fellowship of Christian Athletes event in highschool, and their families attended the same church. His father, Steve Keenum, is now an area director for the FCA.
"He's come to the realization like a lot of people in big situations that there are things that are really too big to do by yourself, and in order to stay grounded you've got to find somebody or something that you believe strongly in," Steve said. "I think his faith has been that for him."
Keenum's father credits God for bringing Case to the height of his football career.
"He just wanted a chance," Steve Keenum said. "He's got to have the knack. It's just a God-given, innate thing that he's maximized by working hard."
Keenum once told Pioneer Press, "You just realize that football is fickle; it's not going to be there all the time. Just getting my priorities straight and knowing the true reason I play the game, and that's to give glory to God. That's something I take pride in. It's why I do what I do."
"That's why I became a Christian — being around Christian athletes through FCA," he continued. "I'm not playing for the name on the back of my jersey, I'm playing to glorify God. He's given me talents, and I'm trying to maximize those talents however I can."
Keenum shares his faith with his fans on social media as well. His Twitter bio states "Isaiah 40:31" which is "those who hope in the Lord will renew their strength. They will soar on wings like eagles; they will run and not grow weary, they will walk and not be faint."
Keenum wasn't the only Vikings player that day to give credit to the Lord.
"I give everything to God," Stefon Diggs told Fox Sports. He thanked his coaches and teammates for giving him the opportunity, then pointed to God. "God did the rest, He put me here. And I'm just thankful."
Another Vikings wide receiver, Adam Thielen, described the final play this way: "That was God. That play right there was God."