Recognizing that it can be hard to find meaningful ways to celebrate trees in the middle (or, depending on the Groundhog's prediction, almost-the-end of) winter. Last year I posted 15 Other Things to Do for Tu B'shevat. I don't have 15 more, but I do have a few, just in time for the holiday, which starts on Tuesday night.
Do you remember learning "Ha-shkeydiah Poracahat" in Hebrew school? It's sort of the Tu B'shevat anthem. The song celebrates the almond trees, which are the first trees to bloom in Israel are typically covered in pink blossoms this time of year. (By the way, did you learn to sing it with the terribly unfortunate English translation – "Tu B'shevat is here, the Jewish Arbor Day"?)
Nothing is blooming right now in Western Massachsuetts. But, the song gave me the idea to plant something that would bloom at Tu B'shevat with my kindergarten class. So, two weeks ago we planted paperwhite bulbs in our window sill. By the end of this week our class was filled with white flowers and the smell (oh, that smell…) of spring. Or soap. So, forcing bulbs is idea #1. Just make sure you can tolerate their fragrance.
Second, I have a new favorite book for Tu B'Shevat. We Planted A Tree, by Diane Muldrow and illustrated by Bob Staake is a simple poem which tells the story of families around the world planting trees. It describes the many ways trees benefit our earth without ever becoming dull or didactic, and the illustrations are just lovely. You can get a taste of this sweet book from its book trailer, but if you're anything like me you'll be distracted by the fact that the narrator really needs to blow his nose.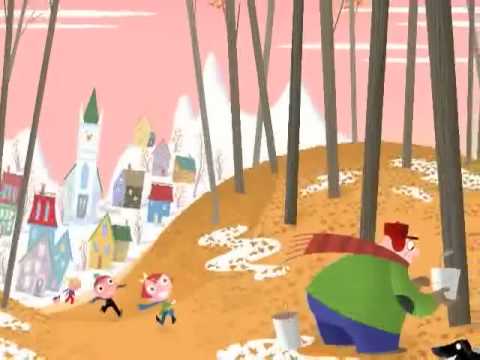 Last year I didn't get this craft link up until after Tu B'shevat, so I'm repeating it as #3. Faux almond trees, thanks to Creative Jewish Mom, an awesome resource for all things Jewish and crafty.
Looking for more information on the basics of Tu B'shevat? Check out my February post on Hilltown Families for a brief summary and links to more resources.
One of the few consistent parts of our family's observance of shabbat is to have at least one delicious challah on our dinner table. Before I went back to working full time, it was relatively easy to whip up freshly baked challah every week. Now that I'm on teacher-mom-writer schedule, it's not.
Usually, I make the dough in a bread machine the night before, and put the braided loaves in the refrigerator Thursday night for a slow, overnight rise. I take it out on Friday after school and bake it in time for dinner.
Over Rosh Hashanah, I wrote about experimenting with no-knead challah dough to churn out the massive amounts of challah needed for a three-day yom-tov/shabbat and plenty of company.
Last week, I made a batch of the no-knead dough and used about half of it for our Shabbat dinner. I left the rest of the dough in a covered tupperware and forgot all about it.
Last night, as I was preparing to load up the bread machine, I found the dough. Would it still rise? Would it still be good after a whole week in the fridge?
Based on appearances, I'd say yes.
I'll let you know after shabbat how it came out. We could be onto something here.
Shabbat Shalom.
And if you are wondering why I'm back when I said I wouldn't be…stay tuned and I'll fill you in on some of the details.
Another glimpse from my kindergarten class at a Jewish day school:
This week, the Gan has been learning about the lives of Martin Luther King and several other key figures in the civil rights movement. We began the week by reading several biographies of Dr. Martin Luther King, Jr. We also read both a biography and an autobiography for children of Rosa Parks. During writing workshop on Wednesday, we used Rosa's description of the day she refused to give up her seat on the bus to help us with our own small moment writing. Children noticed how adding dialogue and feelings improves our stories, and worked on using these tools in their own stories. We ended the day on Wednesday with a reenactment of this pivotal event.
On Thursday, we turned our attention to Ruby Bridges, a six year old girl who was the first black child to attend a newly integrated elementary school in New Orleans. We read a biography and selections from her autobiography. Children had thoughtful discussions about what they might have done if they were Ruby's parents (who disagreed on whether she should attend the school or not) and how Ruby might have felt when she began her new school. Later that day, the Gan and their sixth grade buddies retold Ruby's story. We looked at a photo of people crowded outside of her school holding up pro-segregation signs. Buddy groups were asked to imagine that they had the chance to welcome Ruby to her new school and make new signs to greet her.
Throughout the week we've been singing songs from the civil rights movement, including If you Miss me at the Back of the Bus, We Shall Not Be Moved and This Little Light of Mine.
 All of the leaders of the civil rights of the movement whom we studied relied on prayer and faith to carry them through challenging times. This same theme runs through the many of the Jewish holidays we study, and in particular the Passover narrative. To highlight this connection between our Jewish tradition and the work of Dr. King, we will conclude the week with a special Kabbalat Shabbat service with the first and second grades. In addition to our regular prayers, we'll be singing civil rights songs, and reading a picture book about Martin Luther King, Jr and Rabbi Abraham Joshua Heschel. The second grade will lead us in a ceremony created by Freedom's Feast reinforcing the theme of the national holiday dedicated to Dr. King – service to others.
Monday's holiday from school is a wonderful opportunity to reflect on the lessons of the civil rights movement and how all of us can serve our communities. One excellent resource for ideas and resources is the website of  Freedom's Feast. Freedom's Feast "helps families to discover new ways to celebrate major American holidays so that we can pass on the stories, values and behaviors we care about to our next generation of American citizens and leaders."
You might also like to watch this video about the themes of  MLK holiday with your child. The video highlights the theme of service and includes footage of an adult Ruby Bridges.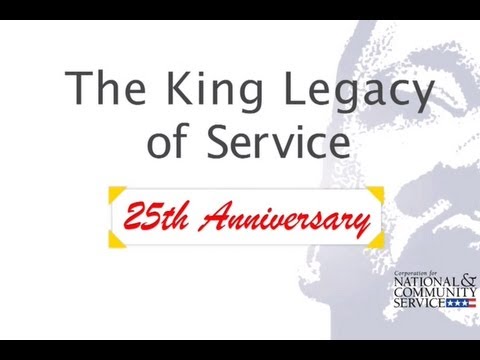 Believe it or not, I like bad reviews. The good ones, anyway. I appreciate criticism of my writing that helps me become better at what I do. The review of Mezuzah on the Door that I quote most often is that the dialogue is, at times, "stiffly didactic." It's true, and one of the things that bothered me most about that book, though I hadn't been able to name it until I read that review.
I took those words to heart when working on the Shabbat Princess. I pass it on to other writers, too, when they show me their manuscripts and ask for advice.  I remind them, and myself, that putting information into quotation marks doesn't really make it dialogue, or at least not dialogue that resonates as authentic.
I'm grateful that the response to The Shabbat Princess has been overwhelmingly positive. But, I'm no Kevin Henkes. My work is flawed and would absolutely benefit from some good bad reviews. So when I stumbled across a negative review in the Association of Jewish Libraries November/December newsletter (I had to stumble across it because apparently my publicist only sends me the nice ones) I was actually a  little excited. What advice could  I apply to the manuscript I'm currently struggling with?
Unfortunately, I'm not quite sure.
As Rosie watches her mother prepare for Shabbat, she asks why her mother takes such care in setting the table. Her mother replies that she is welcoming the Sabbath Queen. Since Rosie prefers princesses over queens, she decides to dress as the Sabbath Princess which makes the story feel a little far-fetched. As Rosie begs for a moat and Fairy Godmother, the text strays away from Shabbat. It gets back on track when Rosie encourages her parents to turn the Shabbat table into a royal banquet by using their best candlesticks and polishing the Kiddush cup. This story does a poor job of explaining the significance of Shabbat and why we welcome the Sabbath queen. it.
I get the far-fetched part, though I don't think it would have been far-fetched for my own girls, who inspired the story. I was less sure what to make of the "back on track" part (whose track?) and the "poor job of explaining" part. Do all books that are about Shabbat have to explain about Shabbat? Should I be more didactic, stiffly or otherwise?
Interestingly, the newsletter also had a review (by a different reviewer) that panned one of my favorite books of the year, Kishka for Koppel, by Aubrey Davis. She actually chose my favorite line (the one that had me almost spit out my coffeee at a book fair in Newton) as "the death blow to this story. "
"YOU HAD ANY WISH IN THE WORLD AND YOU WISHED FOR STUFFED SHEEP GUTS?"
Which leads me to conclude that librarians have a different set of criteria for books than other readers.  A valid set, but not the same as those of literary critics, parents, and perhaps, kids. What that means for my odds of any kind of nod from the soon-to-be-announced Sydney Taylor Book Awards, which is an arm of the Associaion of Jewish Libraries, I don't know…..but if they pass me over, at least I have my own Sydney Taylor award, the stack of letters she wrote me as a child, to console myself.
In the meantime, I have a request. I'm doing some research for reasons I'll explain soon. Here's what I want to know: Do you read children's book reviews? What do you look for in a book review? Do you have any favorite reviewers, or sources for reviews, and if so, why?
Shavua Tov, and thanks for your help, as always.