From the Truth Journal by Roy Eugene Davis, April-May & June-July 2014:
"Many more people are learning to meditate.  A full-page article in the November 16, 2013 issue of The Economist, an internationally distributed news magazine, reported that many people are being attracted to meditation as a way to function more effectively in an increasingly busy and stressful world.  Many individuals and organizations are now actively promoting their forms of meditation.
The dramatic surge of interest that occurred in the 1960s has spread into mainstream western society.  It is common to hear many medical doctors and other health professionals recommend meditation to their patient-clients.
Choose To Be Spiritually Enlightened
Enlighten – to provide knowledge with wisdom.  Spiritual enlightenment is conscious realization of one's immortal, changeless essence (true nature) and ultimate reality.
The ultimate purpose for our sojourn in this universe is to awaken from dreamlike states of awareness and have our consciousness restored to its original, pure wholeness.
What is mainly needed for spiritual enlightenment:
1) A sincere desire to be fully conscious
2) Willingness and ability to learn what is essential to know
3) A decisive intention to be wisely self-disciplined.
Orderly, progressive growth to emotional and spiritual maturity will then occur with the following benefits:
1) The mind will be purified
2) Awareness will be clarified
3) Consciousness will be illumined by the radiance of one's essence of being
4) Flawless Self-knowledge will be unveiled
5) Liberation from all former, restrictive conditions will be permanent
Meditate to be superconscious.  Holistic living, mental and emotional calmness, aspiration to be spiritually enlightened, profound study of metaphysical (higher) realities and regular superconscious meditation practice allow spiritual awakening to effortlessly occur."
"Every day, meditate more deeply than you did the day before."
Paramahansa Yogananda
I met Roy Eugene Davis on March 5, 2005 while attending his meditation workshop with my wife, Denise in Costa Mesa, CA.  My life changed forever on that day.  For the first time I was able to meditate easily with his guidance and simple techniques.  Roy became my teacher, guru and guide.  I am forever thankful and appreciative for Roy's example, truth, service and unconditional love.  I have discovered peace in my life by consistent practice of superconscious meditation and the principles for right livelihood which Roy lives and shares.  Roy Eugene Davis is an inspiration and expresses the essence of his Guru and teacher, Paramahansa Yogananda.
I highly suggest you give yourself the opportunity to visit Roy at his beautiful, Center for Spiritual Awareness in Georgia or visit his website at http://csa-davis.org/sites/.
Roy is a direct disciples of Paramahansa Yogananda.  Roy's meditation CD and books are available through his website at CSA.  It is a wonderful tool to easily guide you on your path to spiritual enlightenment.
"Read a little.  Meditate more.  Think about God all the time."
Paramahansa Yogananda
Namaste,
🙂 Lee
The MEGA Coach

Additional benefits of meditation:
http://www.beliefnet.com/columnists/haveamagnificentday/2014/06/healing-meditation.html
(Photos by Google and TMC)
(Alice and her son before the concentration camps – Alice in 2014)
Alice Herz-Sommer, also known as Alice Sommer, (26 November 1903 – 23 February 2014) was a pianist, music teacher, and supercentenarian from Bohemia, and a survivor of the Theresienstadt concentration camp, where she was sent by the Nazis because of her Jewish origins.  She moved to Israel after the war and then lived in Belsize Park in London from 1986 until her death, and at the age of 110 was the world's oldest known Holocaust survivor.

A film about Herz-Sommer's life, The Lady in Number 6, won the Academy Award for Best Short Documentary in 2014.

"What is absolutely AMAZING about this woman, is that after all she witnessed and experienced during the tragedy of the Holocaust, Alice never allowed it to destroy her joy for life, let alone become bitter.  Alice still exuded a soul reaching smile and was able to see the joy and beauty in life and people.  Since Alice was an accomplished pianist, she was not sent to the gas chambers.  Along with her son, she performed in over 100 concerts while in Theresienstadt.  Her husband died at Dachau in 1944."
Alice declared a firm belief in the power of music: "Music saved my life and music saves me still… I am Jewish, but Beethoven is my religion."

"Hatred breeds only hatred."

"Only when we are so old, only are we aware of the beauty of life."

"I think I am in my last days, but it doesn't really matter because I have had such a beautiful life.  I have lived through many wars and have lost everything many times – including my husband, my mother and my beloved son.  Yet, life is beautiful, and I have so much to learn and enjoy.  I have no space nor time for pessimism and hate.  Life is beautiful, love is beautiful, nature and music are beautiful.  Everything we experience is a gift, a present we should cherish and pass on to those we love."
Alice is a true hero and inspiration who demonstrates the key principle – The Law of Focused Attention – what you consistently focus your attention upon becomes the fabric of your future circumstances.  Alice believes life is a miracle, a gift and to be optimistic, to love music.  In the face of Adolph Hitler, Alice played her music and inspired herself and others every day.  She created her own reality.  She found a way to peace and survived horrible conditions in the Holocaust to live an amazing life to age 110.  Her energy, enthusiasm and twinkle melts your heart…enjoy the video below.
blessings,
🙂 Lee
The MEGA Coach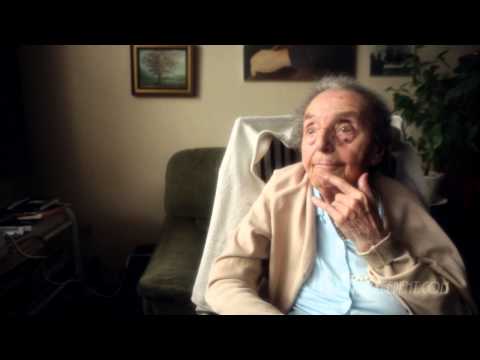 One of my wife's favorite passages by Deepak Chopra in his book, The Deeper Wound:
"Forgiveness belongs to the heart.  You can understand its value, you can believe that it is moral, good, upright and righteous to forgive – but if you don't feel it, forgiveness is forced.  Countless times you have needed forgiveness and countless times you have offered it to someone else.  The mantle of who is right and who is wronged gets passed around in a circle.  When you cannot find in yourself the purity of forgiveness, ask to feel more than you feel.  Spirit won't give you new and better reasons to forgive someone.  It will show you another way."
Forgiveness is a constant process, like life.  We are divine beings experiencing human form.  Being human, we make mistakes, we hurt ourselves and others.  We live and learn. 
Forgiveness is a daily part of life and the more we forgive others, the more we forgive ourselves.  As we forgive ourselves we become free.
blessings,
🙂 Lee
The MEGA Coach
(Photo by Google)
"We are not responding to this instant if we are judging any aspect of it.  The ego looks for what to criticize.  This always involves comparing with the past.  But love looks upon the world peacefully and accepts.  The ego searches for shortcomings and weaknesses.  Love watches for any sign of strength.  It sees how far each one has come and not how far he has to go.  How simple it is to love, and exhausting it is always to find fault, for every time we see a fault we think something needs to be done about it.  Love knows that nothing is ever needed but more love.  It is what we all do with our hearts that affects others most deeply.  It is not the movements of our body or the words within our mind that transmits love.  We love from heart to heart."
Gerald G. Jampolsky
When you look into your heart you discover the most amazing thing.
From this place peace and unconditional love are possible.

smiles,
🙂 Lee
The MEGA Coach
(Photo by Google)