True friendship knows no bounds.  It has no limits because it is a gift of the heart.
"Love is the only force capable of transforming an enemy into a friend."
Martin Luther King
"Kindness is a language that we all can understand.
Even the blind can see it and the deaf can hear it."
Mother Teresa
Acknowledge your friends and the gifts in your life.  Feel the joy and gratitude in your heart and soul.
Be thankful for the wonderful people who enrich your life.  Be thankful for all of your blessings.
Be kind, gentle, and compassionate to yourself and others.  Let people know how you feel about them and how much you appreciate them and what they do.
"A real friend is one who walks in when the rest of the world walk out."
"No one is a failure if they have a friend."
Anonymous
May you be blessed with good friends!
smiles,
🙂 Lee
The MEGA Coach

(Photo by Google)
Roy Eugene Davis met Paramahansa Yogananda in Los Angeles in 1949, studied and practiced meditation under his personal guidance, and was ordained by him in 1951.  Roy is one of the few remaining, direct disciples of Yogananda still teaching.  Roy's publications, Truth Journal and Radiance are available through Center for Spiritual Awareness.
Radiance – Autumn 2014 issue:
"Ask yourself: Do I want to be fully, spiritually awake in my current incarnation?
Because you are an immortal spiritual being, you will eventually be spiritually enlightened (completely conscious of your true nature and of ultimate Reality and its processes).  Knowing this, why not aspire now to be fully awake and forever free – and go forward in the right ways with firm faith?
The most helpful things we can do to stay focused on our spiritual path and accomplish all of our major purposes are to nourish our mind with constructive ideas and meditate daily to abide in superconscious Self- and God-awareness."
Truth Journal – Summer 2005 issue:
"When you are fully conscious that you are an immortal spiritual being abiding in God's wholeness, the false sense of being separate from God will be dissolved.  Until you are fully God-conscious, talk with God about your needs and aspirations.  Ask for help when you need it.  Ask for courage and wisdom, and for success in your meditation practice.  Invite the reality of God into your mind and consciousness.  By doing this, you will rise above ordinary states of consciousness.  Your innate spiritual qualities and powers will be unveiled and you will become aware of exceptional powers of perception and extraordinary abilities.  You can wisely use them to improve your personal circumstances and more easily and quickly awaken to cosmic consciousness and Self- and God-realization.
The more deeply you go into God, the more peaceful and truly fulfilled you will be.  Acquire an intellectual understanding of God.  Use your intuition to discern the truth about God.  Realize (experience and know) God as God is.  You can do it."
Roy offers wonderful information on meditation and Kriya Yoga. http://csa-davis.org/sites/
Start your own conversation with God and watch your life transform.
blessings,
🙂 Lee
The MEGA Coach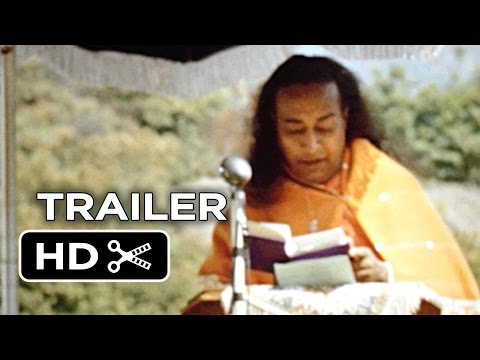 (Photo by SRF)
From The I Ching or Book of Changes by Brian Browne Walker:
"Consistent correctness turns every situation to your advantage.
A wind that changes direction often, even a very powerful one, will disperse nothing – it only stirs up the sky.  The wind that causes real change is the one that blows consistently in the same direction.  There is an important lesson for us in this example.
When faced with a difficult problem to resolve or a goal we wish to achieve, we often are tempted to take striking and energetic actions.  Though it is possible to achieve temporary results in this fashion, they tend to collapse when we cannot sustain the vigorous effort.  More enduring accomplishments are won through gentle but ceaseless penetration, like that of a soft wind blowing steadily in the same direction.  The truth of the Sage penetrates to us in this way, and this is a reminder of how to communicate.
The advice given to you by the I Ching is threefold.
1) Establish a clear goal; the wind that continually changes direction has no real effect.
2) Apply the principle of gentle penetration to yourself; by eliminating your inferior qualities you earn an influence over others.
3) Avoid aggressive or ambitious maneuvers now; these are rooted in desire and fear and will only serve to block the aid of the Creative.  The desirable influence is the one that flows naturally from maintaining a proper attitude.
In your interactions with others, bend like a willow.  By remaining adaptable, balanced, accepting and independent, and by steadily moving in a single direction, you gain the clarity and strength that make possible a series of great successes."
There is great wisdom here.
smiles,
🙂 Lee
The MEGA Coach
(Photo by Google)
Continued from The Secret Door to Success by Florence Scovel Shinn:
The Bible is The Greatest Book of Success and Prosperity, yet only twice is the word success mentioned – both times in the Book of Joshua.
"Only be strong and very courageous to observe to do according to all the law which Moses, my servant, commanded thee: turn not from it to the right nor to the left, that thou mayest have good success whithersoever thou goest.  This book of the law shall not depart from the mouth, but thou shalt meditate therein day and night, that thou mayest observe to do all that is written therein, for then shalt thou make thy way prosperous and thou shalt have good success.  Turn not to the right nor to the left."
The road to success is a straight and narrow path; it is a road of loving absorption, of undivided attention.  You attract the things you give a great deal of thought to.  So if you give a great deal of thought to lack, you attract lack, if you give a great deal of thought to injustice, you attract more injustice.
Joshua said, "And it shall come to pass, that when they make a long blast with the ram's horn, and when ye hear the sound of the trumpet, all the people shall shout with a great shout: and the people shall ascend up, every man straight before him."
The inner meaning of this story, is the power of the word, your word which dissolves obstacles, and removes barriers.  When the people shouted the walls fell down."
"THE WALLS OF LACK AND DELAY NOW CRUMBLE AWAY AND I ENTER MY PROMISED LAND, UNDER GRACE AND IN PERFECT WAYS."
Seek to discover your walls of Jericho and how they block your success.  With your energy, words and actions tear down the walls and go forward to your Promised Land!
smiles,
🙂 Lee
The MEGA Coach
In the 1920's and 30's, a beacon of light shared hope, truth and prosperity through lectures, seminars and books.  Florence Scovel Shinn taught metaphysics and prosperity consciousness in New York for many years during the Great Depression.  Over the past 100 years, these universal teachings continue to help people discover and live the divine plan of their lives.  Her meetings were well attended and even today, Florence Scovel Shinn's books have a wide circulation all over the world.  They have a knack of finding their way to remote and unexpected places.
(Photo by Google)