Sports fans are notorious for being harsh. Most the stories you read about are hooligans brawling in the stands, unruly crowds throwing beer bottles or the infamous incident in Philadelphia when Eagle's fans booed Santa Claus off the field. Last week, Boston Red Sox fans did something completely unexpected at a sporting event. It was Disability Awareness Day at Fenway Park and a man with autism was to take on the National Anthem. Part way in, he stumbled and the crowd, surprisingly, picked him up and vocally carried him through in an amazing act of sportsmanship and humanity. It's almost enough to make this Yankee fan put on a Wade Boggs jersey.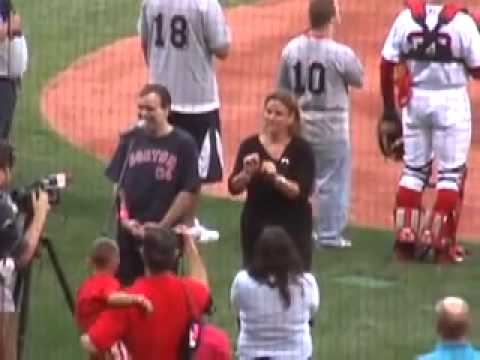 PLEASE hit the "Like" button above to share the Good News and add http://blog.beliefnet.com/goodnews to your favorites. New stories every day!

You may also enjoy these related Beliefnet features:
Life With Autism: Faith Keeps Us Going
10 of the Most Inspiring Athletes of All Time
VIDEO: When Are Most Children Diagnosed With Autism?