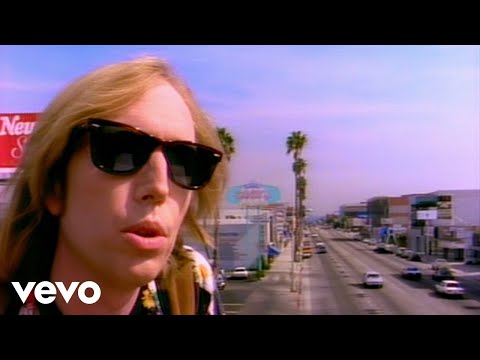 "And I'm free, free fallin'
Yeah I'm free, free fallin'"
Tom Petty, frontman of the Heartbreakers and one of the greatest American songwriters, passed away on Monday, October 2nd. Found unconscious and in full cardiac arrest, he was rushed to the hospital, according to TMZ, and was placed on life support. His death was later confirmed by Petty's manager on behalf of the family.
The news reverberated throughout the internet in the small hours of the morning following Petty's death, with both fans and fellow musicians paying tribute to the singer.
"It's shocking, crushing news," Bob Dylan told Rolling Stone. "I thought the world of Tom. He was a great performer, full of the light, a friend, and I'll never forget him."
"This is unbearable," wrote Sheryl Crow on Twitter. "Vegas and now a great music hero has passed. You brought us so much joy, @tompetty. We will miss you."
Bon Jovi shared similar thoughts, tweeting that he is "crushed." Shania Twain wrote "So sad to hear of the passing of Tom Petty. Such an incredible, inspiring artist. I'll treasure fond memories of our time spent together this past summer."
The sincere laments and fond remembrances stretch on, revealing Tom Petty's greatness more than any award or astronomical sales figure ever could—although Petty certainly earned both of these in abundance during his lifetime.
It was a cold and overcast day in April of 1989 when Tom Petty released his first solo album, which featured the hit song "Free Fallin,'" a tune which would come to be recognized the world over. But it was another song of his, "I Won't Back Down," that characterized the rocker's life more than any other. His most beloved songs were all about the rebels, the outcasts, and the exiles, and his heartfelt vocals conveyed romanticized images that have retained their power throughout the decades.
His path to iconoclastic greatness began with a meeting with Elvis Presley in 1961, when the hip-swinging singer was shooting a film in Florida. To the 11-year-old Petty, this was a turning point—his meeting with destiny.
Prior to this, Petty's life wasn't a great one. His father, an insurance salesman, beat him, expressing disappointment that he was a "mild-mannered kid who was interested in the arts." He also struggled with academics, finding little success in school.
Music, though, was his comfort.
After Petty's meeting with Elvis, he took up the guitar, eventually going on to quit high school at 17 and joining Mudcrutch, a southern-rock band. Although this group would soon dissolve, it laid the foundations for Petty's future by giving him a taste of the life he had always wanted.
It was in 1975 that Petty began his solo career in earnest, joining forces with bassist Ron Blair and drummer Stan Lynch. Together, they became the Heartbreakers.
Success was slow in coming for the Heartbreakers, but Petty soon proved his consistent ability to write hit songs and deliver them in a powerful way. Driven by this talent, Petty sold more than 80 million records during his lifetime, making him one of the best-selling artists of all time.
In 2002, Petty was inducted into the Rock and Roll Hall of Fame, and his work earned him not only earned him a star on the Hollywood Walk of Fame, but UCLA's George Gershwin and Ira Gershwin Award for Lifetime Musical Achievement, and the American Society of Composers, Authors, and Publishers' Golden Note Award.
But things weren't always so bright for Petty. He met a woman named Jane Benyo in 1974, when he was 24. But Benyo would go on to struggle with mental illness and drug addiction, and Petty soon found himself mired in drugs, as well. In a biography, Petty revealed that Benyo was verbally abusive to not only him, but their two daughters.
Despite his struggle to keep the marriage together, it dissolved after 22 years in 1996, kicking off a dark time for Petty. He moved out of the house and turned to heroin to numb his aching heart. He would go on to pour this pain into his 1999 album, Echo, which is remembered as the darkest music of his career. Later, he would refuse to ever play these songs again.
Fortunately, Petty made it through rehab and went on to find love again in Dana York Epperson, who Petty would later credit with saving him from his heroin addiction. They wed in 2001, 10 years after they met.
Petty leaves behind a legacy that has inspired countless other musicians. Musicians such as John Mayer, Foo Fighters, Lady Antebellum, Red Hot Chili Peppers, and many more, all name Petty as a culturally important influence on their work.
"It was the music you wanted to hear in your car," wrote Mark Ronson on his Instagram account. "It was the music you'd hear at a baseball game."
But Petty, ever the rebel with a good cause, also leaves us with a critique of the rampant materialism in the music industry. In 2002, he told Rolling Stone that "Everywhere we look, we want to make the most money possible. This is a dangerous, corrupt notion. That's where you see the advent of programming on the radio, and radio research, all these silly things. That has made pop music what it is today. Everything – morals, truth – is all going out the window in favor of profit."
In the end, Tom Petty found himself satisfied with his body of work—"the soundtrack to his life," as he told Esquire in 2006, taking note of his long and winding journey to success. And indeed, he should be.
"Well some say life will beat you down
Break your heart, steal your crown
So I've started out for God knows where
I guess I'll know when I get there
I'm learning to fly, around the clouds"