Former First Lady Barbara Bush died on Tuesday, April 17, 2018. No official cause of death has been announced, but Barbara had been treated previously for a thyroid condition known as Graves' disease and her health had been failing. Earlier this week, she decided to refuse further medical treatment after a series of hospital visits and instead chose to spend her last days in "comfort care" with her family. She was 92 years old.
Barbara Bush was the only First Lady besides Abigail Adams to be both the wife and the mother of a U.S. president. Unlike Adams, who died before John Quincy Adams' inauguration, Barbara saw both her son and her husband fulfill their terms as President of the United States. Her husband, George H.W. Bush was the 41st president, and her son, George W. Bush, was the 43rd president. George W. Bush said that "My dear mother has passed on at the age of 92. Laura, Barbara, Jenna and I are sad, but our souls are settled because we know hers was. Barbara Bush was a fabulous First Lady and a woman unlike any other who brought levity, love and literacy to millions. To us, she was so much more. Mom kept us on our toes and kept us laughing until the end."
George W. Bush's statement refers to both Barbara Bush's tendency to bring humor to situations as well as her well-known campaign to improve adult and childhood literacy. Like many First Ladies, Barbara chose a cause to champion while her husband was in office. When asked why she chose to focus on literacy, Barbara said, "I chose literacy because I honestly believe that if more people could read, write and comprehend, we would be that much closer to solving so many of the problems that plague our nation and our society." To that end, Barbara founded the Barbara Bush Foundation for Family Literacy in order to help parents and children from disadvantaged communities learn how to read and write.
Tributes and condolences for the Bush family's loss have come from across the political spectrum. Barack and Michelle Obama lauded Barbara for "the way she lived her life– as a testament to the fact that public service is an important and noble calling; as an example of the humanity and decency that reflects the very best of the American spirit."
Donald and Melania Trump described Barbara as "an advocate of the American family…She will be remembered for her strong devotion to country and family, both of which she served well."
Houston mayor Sylvester Turner promised that "the City of Houston and the Houston Public Library Foundation will work to complete the master planned improvements to the Barbara Bush Literacy Plaza" in "loving memory" of Barbara.
NFL player JJ Watt said that Barbara was "a beautiful light in this world" and that he was "forever thankful for [her] friendship." Similarly, the Texas Rangers stated that Barbara Bush would "forever be in our hearts."
The King Center offered their thoughts and prayers to the Bush family and tweeted that they hoped the "family [would] be comforted by sweet memories and encouraged by the love that former First Lady #BarbaraBush deposited."
No doubt the tributes will continue as the nation remembers the "Silver Fox" with her grace, humor and ever-present pearls.
Harry Anderson of "Night Court" died in his home in Asheville, North Carolina. Anderson's body was found by police officers early Monday morning. He was 65 years old. No official cause of death has been released, but police stated that no foul play was suspected.
Anderson was best known for his role as Harry Stone, a judge who worked at a Manhattan night court. Stone was a kindhearted but zany judge who dealt with a whole host of strange characters and cases. The NBC sitcom ran from 1984 to 1992 and also starred John Larroquette, Richard Moll, Charles Robinson, Marsha Warfield and Markie Post. Anderson's nine season run with "Night Court" earned him three consecutive Emmy nominations for his work on the show between 1985 and 1987. Anderson also directed two episodes of the show and worked as a writer or cowriter on five episodes of "Night Court."
After his run with "Night Court," Anderson took on the role of Dave Barry in the CBS comedy "Dave's World." Following that show's four season run, Anderson had several guest roles including FX's "Son of the Beach, "NBC's "30 Rock," "Tales From the Crypt," HBO's "Tanner '88," "Parker Lewis Can't Lose," "The John Larroquette Show" and the ABC miniseries based on the famous Stephen King novel, "It." He also appeared in "Saturday Night Live" and later hosted the show in 1985.
Despite his guest appearances, Anderson largely avoided Hollywood after his run on "Night Court." Instead, he and his wife, Elizabeth, opened the nightclub Oswald's Speakeasy in New Orleans in 2000 where Anderson performed. He and his wife also owned a magic and curiosity shop called Sideshow. Following the city's devastation by Hurricane Katrina in 2005, the couple was unable to keep the businesses running though they tried to keep them open and support their community. They were unsuccessful and moved to North Carolina in the following year. When talking about the move, Anderson said that he was "glad we tried to stay, but I don't want to be the person I will be if I stay here."
Even though Anderson is best known for his role as an actor, he never thought of himself as such. "I'm a magician, or a performer, by nature," he said in 2014, "and that's always what I've been." As his fans can attest, Anderson knew how to put on a show both for his live audiences and for those behind the screen, and his performances will be missed.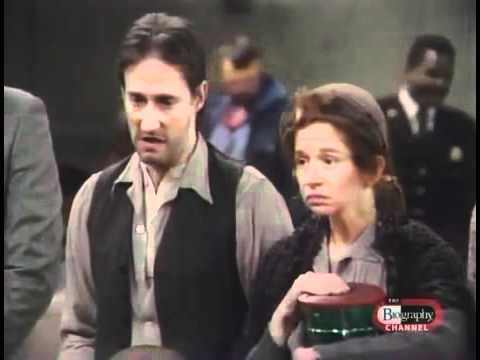 Dr. Stephen Hawking passed away early in the morning of Wednesday, March 14, 2018. The legendary scientist was 76 years old. Dozens of scientists from around the world have spoken out recognizing Hawking's many accomplishments and grieving his loss. Neil DeGrasse Tyson, astrophysicist and director of the Hayden Planetarium, wrote that "[Hawking's] passing has left an intellectual vacuum in his wake. But it's not empty. Think of it as a kind of vacuum energy permeating the fabric of spacetime that defies measure." Raphael Bousso, one of Hawking's former students, praised Hawking's ability to both do research on the cutting edge of science and explain his discoveries to the public in ways a layman could understand. "These are two distinct skills," Bousso said. "Stephen excelled at both."
Hawking's best known explanation of his research is his book "A Brief History of Time: From the Big Bang to Black Holes." The book captured the imagination of the public, selling more than 10 million copies and inspiring a 2014 film about Hawking's life called "The Theory of Everything." The film was nominated for several Academy Awards and Eddie Redmayne won the Oscar for best actor for his portrayal of Hawking. As Michio Kaku, a professor for theoretical physics at the City University of New York, said, "Not since Albert Einstein has a scientist so captured the public imagination and endeared himself to tens of millions of people around the world."
As a scientist, Hawking was the leading mind in studies focused on black holes and gravity. He discovered that black holes would eventually fizzle, leaking radiation and particles, before exploding and disappearing over the ages. This work led to a turning point in modern physics and was hailed as the first great landmark in the struggle to find a single theory of nature that successfully married quantum mechanics and Einstein's theory of relativity. His revolutionary discovery was called Hawking radiation.
Despite his extraordinary contributions to science, no one expected Hawking to finish his studies. When he was 22, Hawking was diagnosed with amyotrophic lateral sclerosis, a rare neuromuscular disease also known as Lou Gehrig's disease. He was expected to only survive for two or three more years. Hawking, however, defied the odds and went on to have three children. His bodily control was reduced to flexing his fingers and moving his eyes, but his spirit remained unbroken. He celebrated his 60th birthday by going up in a hot air balloon and rode the zero-gravity aircraft, the Vomit Comet, to celebrate turning 65. According to Hawking, he went on such adventures because he wanted "to show that people need not be limited by physical handicaps as long as they are not disabled in spirit." His adventurous nature, determination and sense of humor left people in awe. "What a triumph his life has been," said Martin Rees, a Cambridge University cosmologist, astronomer royal of Britain and long-time colleague of Hawking. "His name will live in the annals of science; millions have had their cosmic horizons widened by his best-selling books; and even more, around the world, have been inspired by a unique example of achievement against all the odds — a manifestation of amazing willpower and determination."
Hawking's birth, life and death were all dominated by science. He was born on January 8, 1942, which was, he was proud to say, 300 years to the day of Galileo's death. The date of his death was equally significant: March 14 was Albert Einstein's birthday. Hawking also wanted science to follow him to the grave. In 2002, he said he wanted the formula for Hawking radiation engraved on his tombstone. Whether this legendary scientist will get his wish or not has yet to be seen, but there is no doubt that the world is mourning the loss of a man whose determined spirit was the only thing as big as his genius.
Fashion giant Hubert de Givenchy died on Saturday, March 10, 2018, at the age of 91. The French aristocrat founded the House of Givenchy in 1952 and is perhaps best known by the general public for creating the professional and personal wardrobe of long-time style icon and actress Audrey Hepburn. Her famous outfits in "Breakfast at Tiffany's," "Sabrina," "Funny Face" and "How to Steal a Million" were all Givenchy's creations. Hepburn's classic little black dress in the opening scene of "Breakfast at Tiffany's" remains one of Givenchy's most well-known designs. In addition to Hepburn, Givenchy also designed clothing for First Lady Jackie Kennedy, Princess Grace of Monaco and Wallis Simpson.
Givenchy and his company redefined elegance and refinement since the brand's founding in 1952. Givenchy retired from the House of Givenchy in 1995 after selling the label Givenchy Couture Group to LVMH in 1988 for $45 million. Givenchy remained the head of creative design until he retired and decided to became an antiques expert for Christie's, the Chateau de Versailles and the Louvre Museum. Though Givenchy took a step back from the fashion world after his retirement, the House of Givenchy will miss its founder. A tweet on Monday morning from the fashion house read, "The House of Givenchy is sad to report the passing of its founder Hubert de Givenchy, a major personality of the world of French Haute Couture and a gentleman who symbolized Parisian chic and elegance for more than half a century. He will be greatly missed."
The House of Givenchy also reminded the world of Givenchy's ties to Hepburn in another statement. "He revolutionized international fashion with the timelessly stylish looks he created for Audrey Hepburn, his great friend and muse for over 40 years. His work remains as relevant today as it was then."
Bernard Arnault, the chairman and chief executive officer of LVMH, spoke about Givenchy's death and legacy as well. "[Givenchy] was among those designers who placed Paris firmly at the heart of world fashion post 1950 while creating a unique personality for his own fashion label," Arnault said. "In both prestigious long dresses and daywear, Hubert de Givenchy has brought together two rare qualities: to be innovative and timeless."
Givenchy's designs have become such classics that Givenchy was given his own exhibit at the Museum of Lace and Fashion in Calais. "It was always my dream to be a dress designer, and my mother accepted that decision," Givenchy said. "I am happy because I did the job I dreamt of as a child."
Givenchy is survived by his partner, his nieces and nephew and their children.