Former Major League Baseball pitcher Roy Halladay passed away at the early age of 40 in a plane crash in Florida. The tragedy struck the baseball world yesterday, November 7th.
The Pasco Country sheriff's office confirmed the news in a press conference, saying that their "hearts and prayers go out to the family", and that Halladay was a personal friend who "meant a lot to the sheriff's office," and that they will be working with the family to provide any assistance they can.
No mayday call was received by the Tampa Bay air-traffic control tower before the small single-engine plane Halladay was flying went down, Sheriff Chris Nocco said.
Nocco said the plane appeared to be nearly completely intact when deputies reached it, although some debris was floating in the 6-foot-deep water nearby. Deputies confirmed that its tail number matched that of Halladay's plane.
The two-time Cy Young Award winner developed a love for flying after retiring from professional baseball in 2013. According to Federal Aviation Administration records, Halladay got his pilot's license in November 2016. He posted a number of pictures of himself in the air and at the controls of aircraft.
"The newest challenge in aviation for me! I love every min of flying it can't wait to take the family on vacation!" he wrote in November 2014.
Former Phillies teammate Cole Hamels, who now pitches for the Texas Rangers, said he remembered how excited Halladay was to be able to start on a new journey.
"Knowing that his father was a pilot … you look up to your dad always," Hamels told reporters Tuesday. "I think that's something he had — that bug to want to fly — and that's something that was his passion. You know you have to respect that."
Halladay was a beloved player by fans, teammates and coaches. He pitched in the major leagues for the Philadelphia Phillies and Toronto Blue Jays for 16 seasons from 1998 to 2013. Halladay was the Blue Jays' first draft selection in the 1995 Major League Baseball draft, the 17th pick overall, and played for the team from 1998 through 2009, after which he was traded to Philadelphia. Halladay was known for his ability to pitch deep into games effectively and, at the time of his retirement, was the active major league leader in complete games with 67, including 20 shutouts.
On May 29, 2010, Halladay pitched the 20th perfect game in MLB history, beating the Florida Marlins by a score of 1–0. On October 6, 2010, in his first postseason start, Halladay threw the second no-hitter in MLB postseason history against the Cincinnati Reds in Game 1 of the 2010 NLDS. It was his second no-hitter of the year, making Halladay the fifth pitcher in major league history to throw multiple no-hitters in the same season. During the 2012 season, he became the 67th pitcher to record 2,000 strikeouts. Halladay was also one of six pitchers in MLB history to win the Cy Young Award in both the American and National Leagues.
On December 9, 2013, Halladay signed a ceremonial one-day contract with the Blue Jays and announced his retirement from baseball due to injury. At his press conference, Halladay listed a persistent back injury, as well as wanting to be more involved with his family, as his reasons for retiring. Halladay had two children with his wife, Brandy. Although retired as a player, Halladay continued to be a part of the game as a guest instructor for the Phillies and Blue Jays.
Both of his former teams released statements yesterday to remember Halladay.
"We are numb over the very tragic news about Roy Halladay's untimely death," the Phillies said in a statement. "There are no words to describe the sadness that the entire Phillies family is feeling over the loss of one of the most respected human beings to ever play the game."
The Toronto Blue Jays also released a statement calling Halladay one of the game's most respected players and an "even better human being."
"it is impossible to express what he has meant to this franchise, the city and its fans" the team said.
We are saddened by the tragic news that Roy Halladay, 2-time Cy Young Award winner & 8-time All-Star, has died in a plane crash. He was 40. pic.twitter.com/SOFv3bOLyt

— MLB (@MLB) November 7, 2017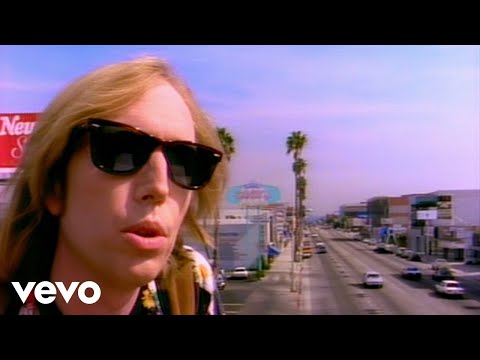 "And I'm free, free fallin'
Yeah I'm free, free fallin'"
Tom Petty, frontman of the Heartbreakers and one of the greatest American songwriters, passed away on Monday, October 2nd. Found unconscious and in full cardiac arrest, he was rushed to the hospital, according to TMZ, and was placed on life support. His death was later confirmed by Petty's manager on behalf of the family.
The news reverberated throughout the internet in the small hours of the morning following Petty's death, with both fans and fellow musicians paying tribute to the singer.
"It's shocking, crushing news," Bob Dylan told Rolling Stone. "I thought the world of Tom. He was a great performer, full of the light, a friend, and I'll never forget him."
"This is unbearable," wrote Sheryl Crow on Twitter. "Vegas and now a great music hero has passed. You brought us so much joy, @tompetty. We will miss you."
Bon Jovi shared similar thoughts, tweeting that he is "crushed." Shania Twain wrote "So sad to hear of the passing of Tom Petty. Such an incredible, inspiring artist. I'll treasure fond memories of our time spent together this past summer."
The sincere laments and fond remembrances stretch on, revealing Tom Petty's greatness more than any award or astronomical sales figure ever could—although Petty certainly earned both of these in abundance during his lifetime.
It was a cold and overcast day in April of 1989 when Tom Petty released his first solo album, which featured the hit song "Free Fallin,'" a tune which would come to be recognized the world over. But it was another song of his, "I Won't Back Down," that characterized the rocker's life more than any other. His most beloved songs were all about the rebels, the outcasts, and the exiles, and his heartfelt vocals conveyed romanticized images that have retained their power throughout the decades.
His path to iconoclastic greatness began with a meeting with Elvis Presley in 1961, when the hip-swinging singer was shooting a film in Florida. To the 11-year-old Petty, this was a turning point—his meeting with destiny.
Prior to this, Petty's life wasn't a great one. His father, an insurance salesman, beat him, expressing disappointment that he was a "mild-mannered kid who was interested in the arts." He also struggled with academics, finding little success in school.
Music, though, was his comfort.
After Petty's meeting with Elvis, he took up the guitar, eventually going on to quit high school at 17 and joining Mudcrutch, a southern-rock band. Although this group would soon dissolve, it laid the foundations for Petty's future by giving him a taste of the life he had always wanted.
It was in 1975 that Petty began his solo career in earnest, joining forces with bassist Ron Blair and drummer Stan Lynch. Together, they became the Heartbreakers.
Success was slow in coming for the Heartbreakers, but Petty soon proved his consistent ability to write hit songs and deliver them in a powerful way. Driven by this talent, Petty sold more than 80 million records during his lifetime, making him one of the best-selling artists of all time.
In 2002, Petty was inducted into the Rock and Roll Hall of Fame, and his work earned him not only earned him a star on the Hollywood Walk of Fame, but UCLA's George Gershwin and Ira Gershwin Award for Lifetime Musical Achievement, and the American Society of Composers, Authors, and Publishers' Golden Note Award.
But things weren't always so bright for Petty. He met a woman named Jane Benyo in 1974, when he was 24. But Benyo would go on to struggle with mental illness and drug addiction, and Petty soon found himself mired in drugs, as well. In a biography, Petty revealed that Benyo was verbally abusive to not only him, but their two daughters.
Despite his struggle to keep the marriage together, it dissolved after 22 years in 1996, kicking off a dark time for Petty. He moved out of the house and turned to heroin to numb his aching heart. He would go on to pour this pain into his 1999 album, Echo, which is remembered as the darkest music of his career. Later, he would refuse to ever play these songs again.
Fortunately, Petty made it through rehab and went on to find love again in Dana York Epperson, who Petty would later credit with saving him from his heroin addiction. They wed in 2001, 10 years after they met.
Petty leaves behind a legacy that has inspired countless other musicians. Musicians such as John Mayer, Foo Fighters, Lady Antebellum, Red Hot Chili Peppers, and many more, all name Petty as a culturally important influence on their work.
"It was the music you wanted to hear in your car," wrote Mark Ronson on his Instagram account. "It was the music you'd hear at a baseball game."
But Petty, ever the rebel with a good cause, also leaves us with a critique of the rampant materialism in the music industry. In 2002, he told Rolling Stone that "Everywhere we look, we want to make the most money possible. This is a dangerous, corrupt notion. That's where you see the advent of programming on the radio, and radio research, all these silly things. That has made pop music what it is today. Everything – morals, truth – is all going out the window in favor of profit."
In the end, Tom Petty found himself satisfied with his body of work—"the soundtrack to his life," as he told Esquire in 2006, taking note of his long and winding journey to success. And indeed, he should be.
"Well some say life will beat you down
Break your heart, steal your crown
So I've started out for God knows where
I guess I'll know when I get there
I'm learning to fly, around the clouds"
The founder of Playboy magazine, Hugh Hefner, was found dead at his home in Los Angeles. He was 91.
"Hugh M. Hefner, the American icon who in 1953 introduced the world to Playboy magazine and built the company into one of the most recognizable American global brands in history, peacefully passed away today from natural causes at his home, The Playboy Mansion, surrounded by loved ones," a rep for the Playboy Enterprises founder said in a statement to PEOPLE.
Born on April 9, 1926, in Chicago, Hefner was a son to Methodist parents. "Part of the reason that I am who I am is my Puritan roots run deep," he told the Associated Press in 2011. "My folks are Puritan. My folks are prohibitionists. There was no drinking in my home. No discussion of sex. And I think I saw the hurtful and hypocritical side of that from very early on," he said in an interview. He also recalled in an interview with the Sunday Evening Post: "There was no drinking, no smoking, no swearing, no going to movies on Sunday. "Worst of all was their attitude toward sex, which they considered a horrid thing never to be mentioned."
As a young adult, he attended Chicago Art Institute and graduated with a degree in psychology from the University of Illinois. He had a double minor in creative writing and art in 1949. He then took graduate courses in sociology at Northwestern University but never finished. Hefner was an Army Soldier in World War II. After graduating in 1944, he enlisted in the Army as an infantry clerk. During Basic Training, he won a sharpshooter badge for firing the M1. During his time at Camp Adair and Camp Pickett in Virginia, he created cartoons for the newspapers.
Later he started working as a copywriter for Esquire and left to start his journey into publishing. Hefner founded Playboy in 1953 and built the magazine into a multimillion-dollar empire. He was responsible for the Playboy Clubs where the waitresses were scantily dressed wearing bunny ears and white cottontails. His sheer marketing brilliance made him an icon that peaked in the 1970s and changed people's views on sex. Personally, his legacy of dating hundreds of women and even marrying "Playmates" much younger was legendary to some and became a source of controversy. Hefner also co-produced videos and helped to fund Monty Python's first film, "And Now for Something Completely Different." He made appearances on shows like "Sex and the City," "Curb Your Enthusiasm" and "The Simpsons."
Hefner has 4 kids and Cooper Hefner will continue to run the business. He said his dad lived an exceptional and impactful life as a media and was a cultural pioneer. He was "A leading voice behind some of the most significant social and cultural movements of our time in advocating free speech, civil rights, and sexual freedom," he said. Some of the social movements Hefner supported was abortion. He helped fund the Rowe v. Wade decision and was an outspoken supporter of gay marriage. He was also outspoken about religion and believed it was ludicrous.
He was also outspoken about religion and believed it was ludicrous.
"It's perfectly clear to me that religion is a myth. It's something we have invented to explain the inexplicable… What does it all mean — if it has any meaning at all? But how can it all exist if it doesn't have some kind of meaning? I think anyone who suggests that they have the answer is motivated by the need to invent answers because we have no such answers."
Through the years men often joked that they read the magazine for its editorials. But John Steinbeck, Vance Packard, Roald Dahl and Ken Purdy, and Norman Mailer all contributed articles to the publication.
Marilyn Monroe, Farrah Fawcett, Madonna, Joan Collins, Lindsay Lohan, Pamela Anderson, Rachel Hunter, Daryl Hannah, Nicole "Coco" Austin, Sherilyn Fenn and Sharon Stone posed for Playboy.
"I'm living a grown-up version of a boy's dream, turning life into a celebration," he told Time magazine in 1967. "It's all over too quickly. Life should be more than a vale of tears."
Love him or hate him, Hefner left his imprint on our culture that will last forever.
Ashley Campbell, daughter of legendary musician and renowned Christian Glen Campbell, has shared a touching tribute to her late father on social media.
"Heartbroken. I owe him everything I am, and everything I ever will be," Ashley posted to Instagram shortly after news of her 81-year-old father's death – which came after a multi-year bout with Alzheimer's. "He will be remembered so well and with so much love."
Ashley followed in her father's footsteps as a country singer-songwriter, additionally shared a photo of her clutching the hand of her father, who rose to prominence as one of the most popular genre acts of the 20th century. Best known for his 1975 hit, 'Rhinestone Cowboy,' he also had over 20 hits in the U.S. Top 40 while releasing 25 Top 10 singles on the country charts.
"It is with the heaviest of hearts that we announce the passing of our beloved husband, father, grandfather, and legendary singer and guitarist, Glen Travis Campbell," a statement read on Glen's website."
Campbell was a musical legend that impacted multiple genres. According to Rolling Stone:
"In his youth, Campbell started playing guitar and became obsessed with jazz guitarist Django Reinhardt. He dropped out of school when he was 14 and moved to Wyoming with an uncle who was a musician playing gigs together at rural bars. He soon moved to Los Angeles and by 1962 had solidified a spot in the Wrecking Crew, a group of session pros. In 1963 alone he appeared in 586 cuts, and countless more throughout the decade including the Byrds' 'Mr. Tambourine Man,' Elvis Presley's 'Viva Las Vegas,' Merle Haggard's 'Mama Tried' and the Righteous Brothers' 'You've Lost That Lovin' Feeling.'"
"Campbell was married four times, and has five sons and three daughters. Despite his career successes, he struggled with alcoholism and cocaine addiction. In the early '80s, he had a tempestuous, high-profile relationship with country singer Tanya Tucker, who was 22 years, his junior."
Little did he know how quickly his life would change. In 1981, he became a born-again Christian, and in 1982, he married Kimberly Woollen, a Radio City Music Hall Rockette, who helped Campbell clean up his life.
He eventually turned to hymns.
"I love singing gospel music and hymns. Being a Christian, I love to tell people about Christ and what he's done for me and can do for them," Campbell said in 1990.
But his demons still followed him and struggled with the party scene that came along with fame. He struggle with a raging cocaine addiction before he turned his life over to Christ.
He told Guideposts:
"I had promised Kim that cocaine would not be part of our marriage. I tried and prayed, but I didn't keep that promise. One night, shortly after our first child Cal was born, some musician friends were in town and I stayed up till dawn doing cocaine with them," Glen said. "When I got home Kim was heartbroken and furious and I was afraid she was going to take Cal and leave. I can't say I would have blamed her but I think it would have torn my heart out."
"As I had done so many times before, I begged the Lord to deliver me. I don't understand why, but that day it was as if Jesus reached down and pulled my hand back from the cocaine. I never touched the drug again."
He also struggled with alcohol addiction. He used to joke with his pastor about how much wine they drank in the Bible.
"'Jesus turned water into wine," I'd remind him. He'd look at me, shake his head and say, 'Glen, when you can change water into wine, then maybe you can drink it," Glen said.
"When God lifted my obsession for alcohol it was as if the raised the curtain on a whole new life. He changed me in ways I never could have changed myself, and that is the key. Kim and I have a real marriage now, and honest marriage," Glen said. "Today, I truly have a peace 'which passeth all understanding.' I really don't understand it. But I thank the Lord all the time. I am a man richly blessed, despite myself. For all that God has given me, there is nothing for which I am more thankful than Kim."
When Glen finally acknowledged the need of a Savior, and accepted Jesus Christ as that Savior, he was saved and his life was transformed forever.
We are thankful for Glen's time on earth and will forever hold onto his legacy as not only a famed country music star, but also the impact of Christ in his life and how transformative that power really is.
Glen is survived by his wife, Kim Campbell of Nashville; their three children, Cal, Shannon and Ashley; his children from previous marriages, Debby, Kelli, Travis, Kane, and Dillon; 10 grandchildren, great – and great-great-grandchildren; sisters Barbara, Sandra, and Jane; and brothers John Wallace 'Shorty' and Gerard.